iPad mini iOS 8.1.3 Update: 5 Things You Need to Know Now
Last Tuesday, after several weeks of rumors, Apple released its sixth iOS 8 bug fix update for iPhone, iPad and iPod touch. The company's new iOS 8.1.3 update is now available for all devices capable of running iOS 8, including the iPad mini. Today, we want to take another look at the iPad mini iOS 8.1.3 update and tell you about five things we think all iPad mini users need to know, right now, about iOS 8.1.3 and the future.
In the months after the initial iOS 8.0 release, Apple's released a series of bug fix updates aimed at squashing the various iOS 8 problems brought upon iPhone and iPad users by iOS 8.0. iOS 8 problems have been a huge headache for many and slowly but surely, Apple's eradicated many of the bigger issues plaguing its new operating system.
Last week's iOS 8.1.3 update represents the company's sixth attempt at solving some of these lingering iOS 8 problems. The iOS 8.1.3 is much larger than iOS 8.1.2, it's over 200MB for many devices, and it brings a number of big time fixes to the table.
The most intriguing fix is one for the amount of storage needed to install iOS updates OTA. Past iOS updates required a significant chunk of internal storage to install updates without iTunes. With the arrival of iOS 8.1.3, they will now require much less. That's a big development ahead of the upcoming iOS 8.2 update and ahead of a probable iOS 9 release later this year.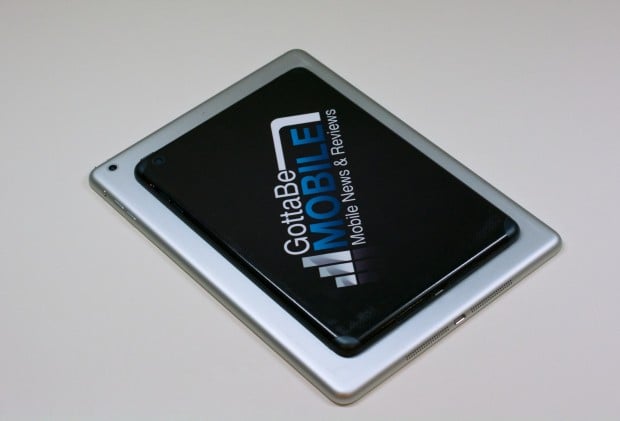 We continue to get, and see, tons of questions about the iOS 8.1.3 update. iPad users aren't as vocal as iPhone users but that doesn't make them any less important. iPad mini users continue to reach out to us for feedback and today, that's exactly what we intend to do.
With current and prospective iOS 8.1.3 users in mind, we want to take a look at what we think are the five most important things to know now about the iPad mini iOS 8.1.3 update.
iPad mini iOS 8.1.3 Update…Update
We've been using the iOS 8.1.3 update on the second-generation iPad mini, more commonly known as the iPad mini 2. So far, the iOS 8.1.3 update is performing admirably and we haven't run into any major issues with battery life, speed, apps, or connectivity. The iOS 8 experience is still very stable and iOS 8.1.3 is an update that's going to be worth an install for many people.
Since release, we've tested the iOS 8.1.3 update and the iPad mini 2 on several different routers and Wi-Fi connectivity is still very fast and very stable. We've connected it to various Bluetooth devices including headsets and speakers. It's performing well. We also have been using AT&T's LTE network. It remains solid as well.
iOS 8.1.3 is also very fast. We haven't run into any slowdown or sluggishness. We also haven't encountered any random freezing or random reboots. We're confident that the iPad mini 2 will maintain this kind of experience for the weeks to come.
As far as apps go, while we probably don't have the same apps that you do, we do have a ton of common iOS apps installed on the iPad mini. Twitter, Facebook, Google Chrome, Hangouts, Slack, Asana, and Spotify are all still performing well. We haven't run into any troublemakers, at least not yet. Again, it's impossible to speak for every single application so if you are concerned, read recent reviews on the App Store and hunt around for feedback from other users.
We're not going to call iOS 8.1.3 bug-free. What we will say though is that we haven't encountered any new issues. iOS 8.1.3 is very stable on the iPad mini 2. We haven't been able to test it on the original iPad mini or the iPad mini 3. That means that users are going to have to dig around to gather feedback before installing the software. One thing that we will say is that we haven't seen a ton of negative feedback for either of those devices so that's certainly a good sign.
If you're done your homework and you're prepared, you can go ahead and install the iOS 8.1.3 update. We haven't run into any major issues, iPad mini users aren't reporting major bugs, and iOS 8.1.3 comes with some very useful fixes.
Time to Move from iOS 7 to iOS 8
We've spoken to a few iPad mini users who are still on iOS 7. Some are oblivious, some are genuinely scared about making the move. Well, we can't force your hand but what we can say is this. iOS 8.1.3 is extremely stable on the iPad mini 2. There's another reason to consider making the move in the near future though.
There is malware going around that could have a huge impact on your iPad mini's security if you're running iOS 7. This malware poses a huge threat to your text messages, photos, start voice recording and more. It can affect your iPad, even if you're not jailbroken. And all it takes is a click. If you are currently on iOS 7 and you click a link that asks you to install a new profile on the iPad, you could wind up getting a virus on your iPad mini 2. It's as easy as that.
On iOS 7, after a user follows through with this action, the app hides itself from view and can restart if you kill the process or restart the phone. On iOS 8 the icon shows up and the process cannot restart itself rendering it useless. We've outlined all of the details and you'd be wise to educate yourself on the subject if you're still lingering on iOS 7.
Now, with iOS 8 six bug fix updates deep, it's probably time to make the jump.
iOS 8.1.3 Problems & Fixes
iOS 8.1.3 is stable on our iPad mini but that doesn't mean that iPad iOS 8.1.3 problems don't exist. They do. Apple's discussion forums are full of complaints from iPad users though, as we've pointed out numerous times, most of these issues are isolated. Many of them are also very common problems that have fixes. You'll just need to be proactive.
We've put together a list of potential fixes for some of the more common iOS 8.1.3 issues and we suggest keeping an eye on Apple's forums for other possible solutions. Most iOS problems have a solution but they are sometimes very difficult to find.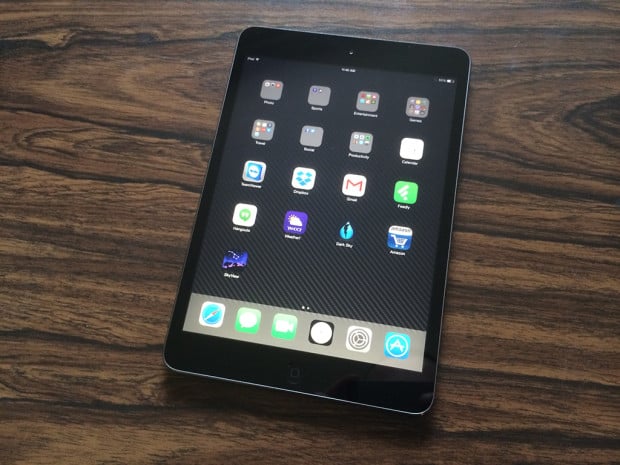 It's important to note that iOS updates are never perfect. There's always some risk involved with moving to a new piece of software. That's why we recommend preparing ahead of the installation. That's why we recommend staying patient, especially if you're having a good experience on iOS 8.1.2 or below. iOS 8.1.3 is a solid update but it's not required for your iPad mini.
iOS 8.1.3 Jailbreak & Downgrading to iOS 8.1.2
If your iPad mini is jailbroken or if you're planning to jailbreak any time soon, do not install iOS 8.1.3. We still haven't seen an iOS 8.1.3 jailbreak emerge and given the update's close proximity to iOS 8.2, we probably won't see one. If you've already made the move to iOS 8.1.3 and you have the urge to jailbreak, know that you can still get it done.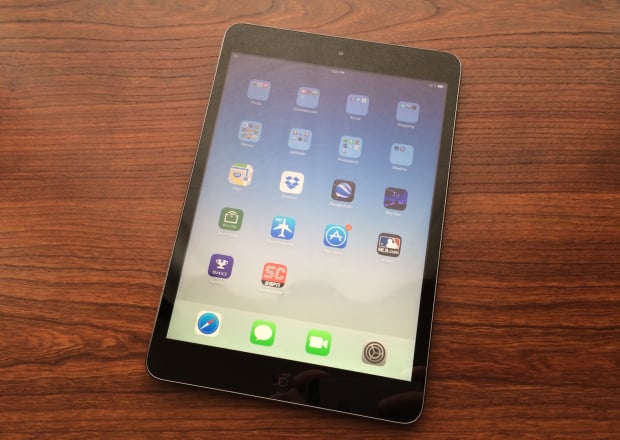 Those of you dealing with iOS 8.1.3 problems and those of you who wish to jailbreak can make the move back down to iOS 8.1.2 if you want. We've put together a step-by-step guide that will take you through the iOS 8.1.3 downgrade process. This is only going to be available for a little while longer so if you do want to make a move back down to iOS 8.1.2 for one reason or another, you probably want to get on this sooner rather than later.
iOS 8.2 Release Date
Finally, it's worth knowing that the iPad mini's next iOS update will probably be iOS 8.2. iOS 8.2 is an Apple Watch compatibility update and it's expected to be released sometime in March with reports hinting at a release in the second week of the month. This is important to note because iOS 8.2 is expected to bring some bug fixes of its own. Something to keep in mind if you're not convinced that the iPad mini iOS 8.1.3 update is right for you.