iPad Mini LCD, Nano SIM Tray, Front Panel, Back Panel Components Revealed
In the past, leaks for the rumored Apple iPad Mini tablet centered around mockups, however in this latest round of leaks for the 7.85-inch Apple tablet we have images of the actual components being used, including the LCD touchscreen panel, the nano SIM card tray, and the rear and front panels of the tablet. The iPad Mini is rumored to be announced this month and may ship by the end of the month of speculations hold true. It will also mark the first time that Apple is adding a smaller 7.85-inch form factor tablet to its iPad lineup since the tablet line was introduced a few years ago.
Images of the slate were first posted on UkranianiPhone.com and were re-posted on Apple Insider.
The rear panel is shown to accommodate a nano SIM card tray, suggesting that in addition to WiFi, the iPad Mini will also be able to hop on mobile broadband networks. It's unclear which carriers will be supporting the smaller iPad, but likely culprits include AT&T and Verizon in the U.S. as both carriers currently offer a 4G LTE version of the third-generation iPad. Likely, the iPad Mini will be able to support 3G/4G LTE data speeds, similar to the third-generation iPad and the new iPhone 5.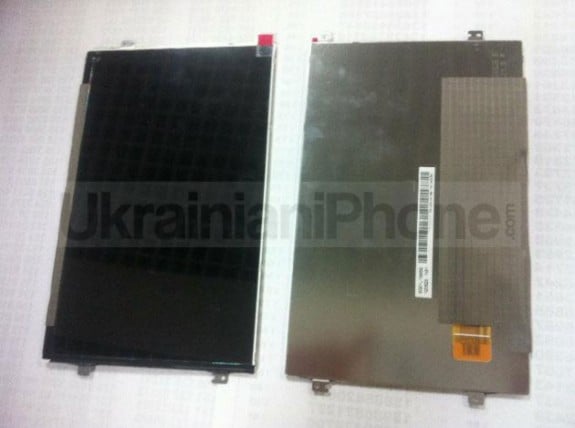 The iPad Mini is rumored to debut with a 7.85-inch touchscreen with a 1024 X 768-pixel resolution, similar to the iPad 1 and the iPad 2. This would make the iPad Mini compatible with any app written for the iPad 1 or 2.
The front panel shows spacing for thin side bezels, the traditional iOS home button, and a front-facing FaceTime camera. The panel was shown in white, suggesting that Apple will maintain black and white color options.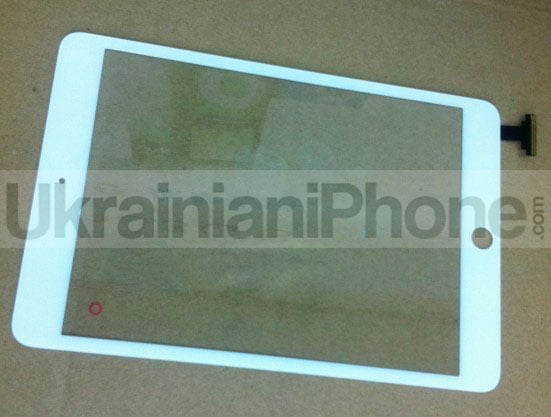 The rear panel was shown in a stealthy black similar to the black panel on the iPhone 5. The back panel bears the 'iPad' name, though iPad Mini was not inscribed. It's unclear how Apple will name the device when it gets announced.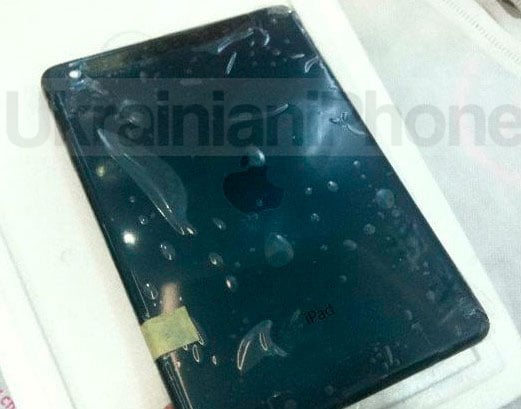 As an Amazon Associate I earn from qualifying purchases.