iPad Mini Release Date Tipped for November 2
Next week Apple will launch the iPad Mini, and according to a Geeky Gadgets report the iPad Mini release date will arrive on Friday, November 2.
The November 2 iPad Mini release date was also mentioned in a 9To5Mac tweet, though the publication wasn't sure about the date. Geeky Gadgets claims its source is reliable and was able to pinpoint the iPhone 5 release date last month as well.
A November 2 release date makes sense as Apple tends to release its devices on Fridays. Apple also typically waits 10 days after a launch to release a device, which would put the release on November 1. Apple tends to have events on Wednesday instead of Tuesday, however, so the Friday release is likely more important than the 10 day window.
Read: iPad Mini Release Date: What to Expect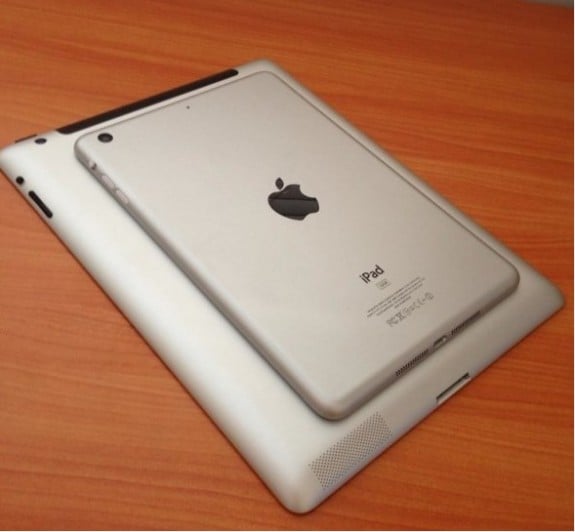 The iPad Mini will likely feature a 7.85-inch display with the same 1024×768 resolution as the iPad 2. With the exception of the new Lightning port on the bottom of the device, the iPad Mini will likely have the same specs as the iPad 2 but in a smaller, more portable shell. That smaller shell will likely look more like the current iPod touch than the iPad.
Leaked pricing for the iPad Mini says the device will start at around $249 for the base Wi-Fi model. It's unclear if the device will come with 3G/4G LTE or not. Leaked SKUs may point to 3G/4G LTE on the iPad Mini or to a Wi-Fi iPad Mini and a completely refreshed iPad line with Lightning port.
Read: 5 New Products to Expect at the iPad Mini Event
Apple will likely announce a new 13-inch MacBook Pro with Retina Display and a new iMac at the same time as the iPad Mini, though release dates for those are unclear.

As an Amazon Associate I earn from qualifying purchases.