iPad mini Retina Display Shortage Worse Than Expected
Even though Apple CEO Tim Cook had gone on record admitting that demand may outstrip Apple's supplies for its forthcoming sales of the iPad mini with Retina Display–sales are expected at an undisclosed date later this month–the situation may be even more dire than anticipated. The problem with anticipated low inventory for the updated mini iPad tablet is in Apple's use of a higher resolution Retina Display this year.
According to a Nikkei report, both LG Display and Sharp were contracted by Apple to provide LCD panels for the iPad mini with Retina Display. Unfortunately, the situation doesn't look good for Sharp as that supplier was not able to produce any quantities of the display worth noting with LG Display being the only successful vendor. Even then, LG's yields were still low, so the shortage may be compounded.
READ: 7 Tablet Alternatives to the iPad mini with Retina Display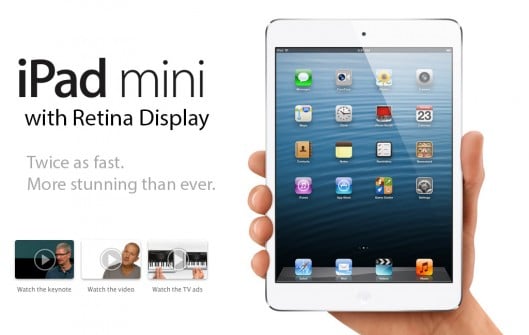 As a result of low production yields for the Retina Display screen, Apple was forced to turn to its rival Samsung for the LCD component, according to CNET. And though this should help alleviate some of the supply constraints, Apple won't find any relief until next year as Samsung won't be ready to deliver panels in volume until 2014.
This may be a tough one for Apple as the iPad mini with Retina Display will go on sale in a little over a month before the Christmas holiday. This means that with delays, Apple's customers who are considering gifting the tablet, which starts at $400 this year, may have to look elsewhere or deliver an "I owe you" for a delivery date into 2014.

As an Amazon Associate I earn from qualifying purchases.