iPad Mini Retina Review: 6 Months In
The second-generation iPad mini has been on the market for six months now, and several of us on the Gotta Be Mobile team have been playing around with the new slate since its launch back in November.
With a price tag of $399, it's certainly not the cheapest small form factor tablet on the market, but it's one of the more robust options that we've seen, equipped with a beautiful aluminum shell and a 2048×1536 resolution that puts the Nexus 7's 1080p display to shame.
The second-generation iPad mini is also a huge step up from its predecessor, coming with the new A7 64-bit processor, more RAM and faster graphics that leaves the older model dead in its tracks.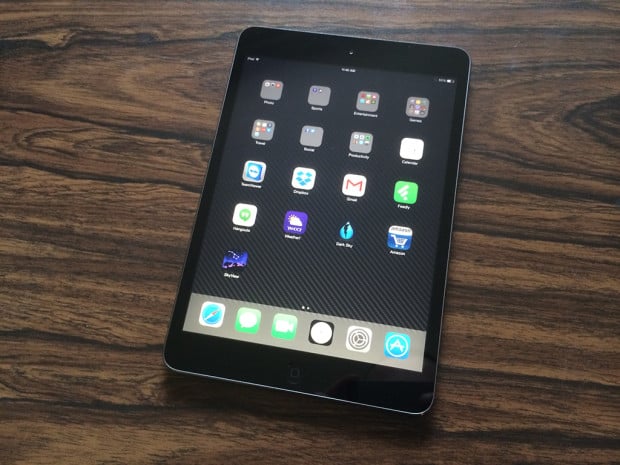 We initially reviewed the Retina-equipped iPad mini and gave it high praises for its incredible performance and the beautiful Retina display that makes images sharp and crisp, but how does the tablet hold up after six months of usage? Let's find out together.
 Hardware
The iPad mini with Retina display comes with Apple's A7 64-bit processor, which is the same processor that's found in the company's iPhone 5s and iPad Air. Of course, 64-bit architecture might not mean anything to you, but it's at least important to know that such a processor can do a lot more with much less resources, thus quicker performance (which we'll get to soon).
It also has double the RAM of that first-generation iPad mini, going from 512MB to 1GB. Again, that might not mean much to you if you're just an everyday consumer, but double the RAM allows the tablet to handle a lot more tasks, such as having multiple apps running or even going a little tab-crazy in Safari.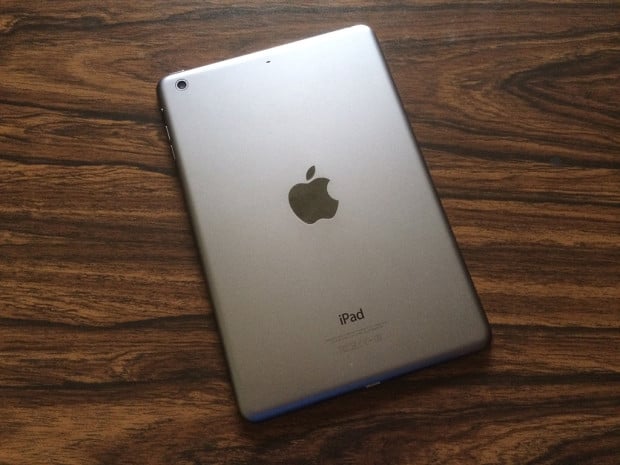 The second-generation iPad mini also comes with improved cameras on both sides, with the rear camera sporting a 5-megapixel sensor that can shoot 1080p video, while the front-facing camera has a 1.2-megapixel sensor that can capture 720p video and is ideal for FaceTime chatting and taking obligatory selfies.
Honestly, the cameras aren't that great, but you shouldn't be taking photos with a tablet anyway, unless it's the only device you have on you and you absolutely need to take a photo. Otherwise, just get out your smartphone and snap a picture. It'll be better quality anyway.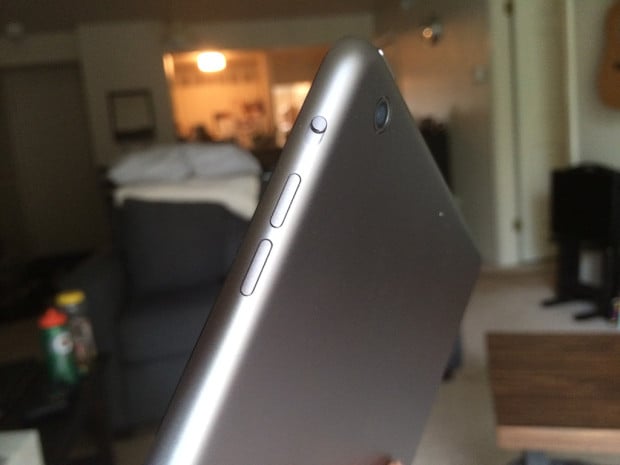 Of course, the main feature of the new iPad mini is the addition of Apple's ever-so-popular Retina display. The screen sports an impressive 2048×1536 resolution inside a 7.9-inch frame, which makes it one of the highest-resolution displays on the tablet market currently. This kind of resolution makes images and text crystal clear and extremely crisp, making it ideal for reading without straining your eyes.
Software
The iPad mini with Retina display obviously runs iOS 7, with the latest version being iOS 7.1.1. We personally haven't run into any problems with the latest update on the Retina-equipped iPad mini, but that's not to say that other users are in the same boat. As with any iOS update, some users may come across unlucky bugs, but it seems a majority of users are generally happy.
Apps still perform well, battery life seems to be stable and we haven't noticed any degradation in performance.
Of course, my iPad mini is jailbroken on iOS 7.0.6, so my personal experience might be a bit different than most other users, but I certainly haven't ran into any annoyances with the tablet. In fact, I'm actually having more problems with my iPhone 5s than I am with the Retina iPad mini, which might say something.
Performance
I'll just say this: the iPad mini with Retina display is a beast. It has handled everything I throw at it with great aplomb, including the latest games like NBA 2K14 and Infinity Blade III. Playing these games on older devices resulted in a lot of lag and skipping around, but they played smoothly on the second-gen iPad mini without a problem.
As mentioned earlier, the newer internals like the A7 processor and double the RAM allows me to do a lot of multi-tasking and intensive work without having to worry about the tablet crapping out at some point. There have been plenty of times where I've had countless tabs open in Safari, and I was switching back and forth between a few apps for chatting and reference.
Granted, iOS's default method for handling background apps is bit controversial, so that's not to blame on the iPad mini itself, but I was still happy at what I could get done on the tablet without having performance problems.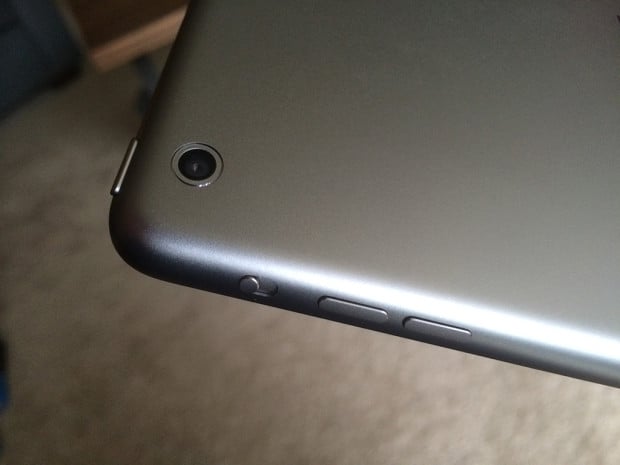 Battery Life
Battery life is something that no one is ever happy with. It's either users praise the battery life when they see they still have 75% left, or they start to whine and complain when it eventually gets down to 30%.
As for the iPad mini, I'm completely happy with the battery life. Yes, it does drain fairly quickly when using FaceTime, watching movies, or playing games, but that's obviously to be expected. Usually you'll find me playing games on it, so I'll have to charge it up once a day if I end up playing a lot of games.
However, on weeks when I get bored with gaming and I'm just browsing Facebook and Twitter, checking email, or surfing the web, I've found that I usually don't need to charge it up until after a couple of days, which is really nice.
Wrap Up
There are times where I wish I just got an iPad Air, because the larger screen is definitely enticing, but you just can't beat the portability of the iPad mini, and since it comes with the same internals as the iPad Air, you're still getting that same performance, but in a smaller package.
The iPad mini with Retina display is Apple's best tablet yet. I bet you've never heard that before, but it's the truth. The faster processor and the beautiful Retina display are just some of the components that make this tablet a perfect 10 for a lot of users.

As an Amazon Associate I earn from qualifying purchases.