iPad Mini Rumors: Invites Coming October 10 for October 17 Launch
A new rumor claims that Apple may send out invites for its iPad Mini event on October 10th with a possible iPad Mini launch coming on October 17th assuming Apple sticks with its usual launch methods.
The latest comes from CNNMoney's Apple 2.0 blog and it states that a major Apple investor has heard that Apple may start sending out invites to the media on October 10th in preparation for an iPad Mini event which will take place later on this month.
If Apple were to go along with how it normally launches devices, that should mean that the iPad Mini event will take place a week later on October 17th and the device will arrive on shelves on November 2nd, a date situates it perfectly for the holiday shopping season.
Read: iPad Mini Rumors: Production Begins Ahead of Launch Date.
Previous reports had indicated that Apple might be gearing up for an iPad Mini launch in October and it appears that those rumors may just become a reality in the near future.
Apple's iPad Mini is rumored to be a 7.85-inch device that is about two-thirds of the size of Apple's regular iPad which checks in with a screen that measures 9.7-inches. It supposedly sports extremely thin bezels on the sides and quite possibly support for 4G LTE just like its larger brethren. It may also possess 16GB of storage space and a price tag between $200-$300.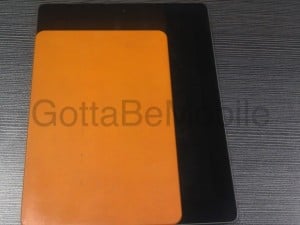 With that price tag, Apple would position the iPad Mini against the Nexus 7 from Asus and Google, the Nook and the Kindle Fire, all of which will be competing for sales during the holidays.
Read: New iPhone 5 and iPad Mini Pictures Leak.
The iPad Mini has already been rumored to be in production in China where Chinese company Pegatron is rumored to have taken on 50 to 60 percent of production, a sign that Apple may be shifting away from dependence on Foxconn.
It would likely also help to shore up supply issues that Apple has typically experienced with its slates.
Don't be surprised if October 10th comes and goes without invites but at this point, it's as good of a date as any.

As an Amazon Associate I earn from qualifying purchases.