iPad mini to Bring Down Apple's Profit Margins
While customers may complain that Apple's latest iPad entry, the less expensive entry level iPad mini, is still priced some $130 higher than 7-inch rivals from Google and Amazon, Apple has revealed that its profit margins on the iPad mini is significantly less than the company's average.
In its quarterly earnings call, according to The Verge, Apple's CFO Peter Oppenheimer said that the profit margin of its 7.9-inch iPad mini is 'significantly below' the company's average, which was calculated to be 40 percent.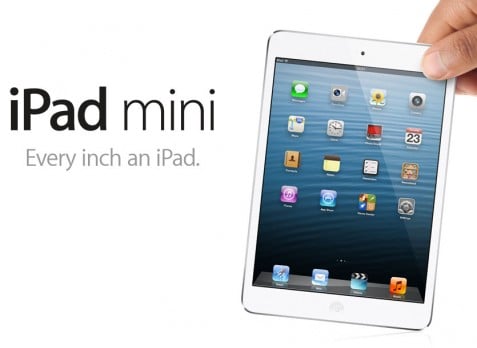 Oppenheimer's comments comes just after Apple's head of marketing Phil Schiller revealed that the iPad mini deserves its price premium when compared to other inexpensive rivals because of its design, rich ecosystem, and the iOS operating system lending to a great user experience.
Google's Nexus 7 and Amazon's Kindle Fire HD, both 7-inch slates, are priced at around $200. Both companies have revealed in the past that those tablets are sold at or near cost and that the companies hope to make money through sales of apps and content on the tablet. Google operates the Play Store, which sells TV shows, movies, music, apps, e-books, and magazines while Amazon's App Store sells all that and opens the Kindle Fire HD as a digital storefront to Amazon's marketplace.

As an Amazon Associate I earn from qualifying purchases.