iPad Pro Rumors Just Won't Die
Rumors of a larger iPad Pro have died down as of recently, but a new report picks up right where they left off with a 12.9-inch Apple tablet expected in the fall.
It's actually been several months since we've heard much of anything about a larger iPad. In the past, we've heard ramblings about a possible 12.9-inch iPad Pro that would eventually get launched at some point in the future, but we've heard nothing since then, until today.
According to Taiwan's Economic Daily, a 12.9-inch iPad Pro will be unveiled before the end of 2014. Details were a little scarce on this one, so we're not quite sure if Apple is planning to announced the device in 2014 with a 2015 launch date, or launch the larger tablet alongside the iPad Air 2 or the iPad mini 3 in the fall when new iPads are ultimately expected.
If the iPad Pro does indeed launch, it will most likely be aimed at professionals, like photographers, designers, architects, etc. Of course, the iPad is already a useful device in these professions, but a version with a larger screen could be an even better device for professionals.
Other than the rumored release timeline, we don't know much about this fabled 12.9-inch iPad Pro. We heard late last year that the device would have a Retina display, but would come with an ever higher resolution than the current resolution found on today's iPad's, making the iPad Pro one of the highest resolution displays on the market if it releases.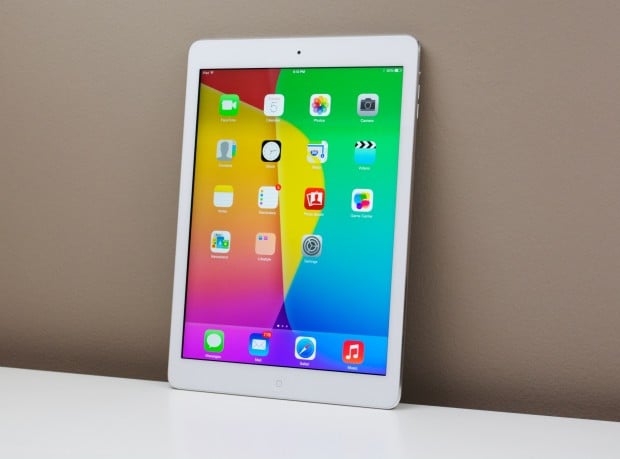 Furthermore, we were told back in November that production of 12.9-inch iPad displays was underway, with a prediction that 2014 would be the year that we would see the iPad Pro, so there's certainly some consistency as far as the rumored release timeline.
What we do know, at least, is that Apple will most likely launch a new iPad Air and a new iPad mini in the fall. Both tablets are expected to see minor changes in the design, along with faster internals, such as a faster processor and improved graphics.
The iPad Air 2 and the new iPad mini with Retina display are also expected to come equipped with Apple's Touch ID fingerprint sensors.
Touch ID was definitely one of the features that users were looking forward to the most ahead of the iPad Air event back in October last year, especially after it was introduced on the new iPhone 5s just a month earlier, but Apple sadly did not deliver such a feature that time around, which we weren't too surprised about. It's possible that Apple wanted the Touch ID technology to be around for a year or so and see how it did before expanding the feature to other iOS devices.
One of the biggest reasons that the Touch ID fingerprint sensor is so popular on the iPhone 5s is because of the convenience it offers when unlocking your device and purchasing apps in the iTunes App Store. It's a lot quicker and easier than entering in your passcode every time, as well as typing in your confusing Apple ID password whenever you want to buy an app.
That same convenience could easily be used on the iPad as well. Plus, iOS 8 introduces third-party support for Touch ID, so we should be seeing a lot more capabilities with the fingerprint sensor come this fall.
The iPad Pro will most likely come with a Touch ID fingerprint sensor as well, but we're still taking the entire rumor of a larger iPad with a grain of salt until we get confirmation from a more-reliable source.

This article may contain affiliate links. Click here for more details.