iPad Sale Offers $50 Off iPad 4 at Walmart
While we've seen our fair share of deals on the iPad Air, Walmart has discounted the 4th-generation iPad down to just $299 for the 16GB WiFi-only model, which is $50 off the normal $349 price tag.
The 4th-generation iPad is still a tablet that's worthy of praise, even if it is approaching its two-year birthday. It's certainly not as lightweight as the newer iPad Air, but it still comes with some impressive specs, including the Retina display, as well as the Lightning connector.
Walmart's deal on this tablet only applies to the 16GB WiFi-only model, and we're guessing units of this will sell fast, so it's probably a good idea to act now and buy a great tablet at an amazing price.
To give you an idea of how great this deal is, the original iPad mini is priced at $299, and you'd be paying the same amount of cash for the 4th-generation iPad, which comes with a larger screen and better specs for faster performance.
Plus, $50 off is a decent discount that's on par with others we've seen this year for an iPad. Previously we've seen several deals where stores would knock $100 off the iPad Air, but $50 off is still admirable.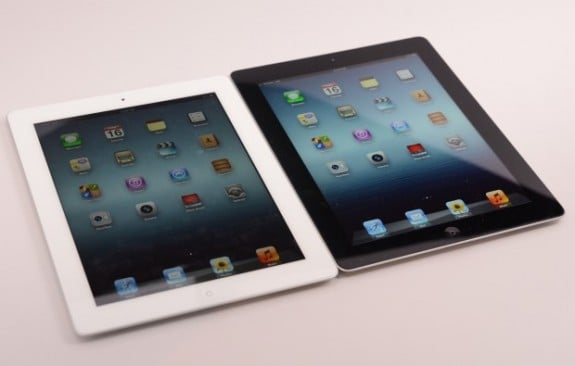 Earlier over the summer, Target gave customers a $100 store gift card if they purchased an iPad Air or iPad mini with Retina display at full price, effectively lowering the cost of the two tablets to $399 and $299, respectively. Plus, it was nice that the deal applied to any model in the lineup, including WiFi + cellular versions.
In any case, it's been a while since we've seen an iPad deal for an older generation. Usually we see retailers discount Apple's flagship tablets normally, but retailers seems to be taking it to a new level and giving customers a nice $100 and $50 discounts on new and older iPads alike, which is probably better than any Black Friday deal you'll ever come across for a flagship tablet. However, since the deals are taking off right now, this year's Black Friday and Cyber Monday could be a doozy.
We've already seen plenty of iPad sales this year from a plethora of retail stores, including Best Buy and Target, where you can usually find an iPad for around $50 off the normal retail price. The number of deals that we've seen has drifted off slightly since the beginning of the year, though, but they've still been rolling in steadily over the last couple of months.
All of these deals came at off-peak shopping times, so we can't imagine what future sales will be like throughout the year and even leading up to Apple's annual fall event where the company is expected to announce new iPads. This time around, the iPad Air 2 is expected to make an appearance, as well as an updated iPad mini Retina model, although rumors about that have been fairly quiet except for the expected Touch ID integration.
The iPad Air 2 and the new iPad mini with Retina display are expected to come equipped with a slightly new look and the inclusion of Apple's Touch ID fingerprint sensor.
Touch ID was definitely one of the features that users were looking forward to the most ahead of the iPad Air event back in October last year, especially after it was introduced on the new iPhone 5s just a month earlier, but Apple sadly did not deliver such a feature that time around, which we weren't too surprised about. It's possible that Apple wanted the Touch ID technology to be around for a year or so and see how it did before expanding the feature to other iOS devices.