iPad Sale Offers Original Mini for $199 at Best Buy
If you're in the market for a cheap iPad, look no further, as Best Buy has the original iPad mini on sale for just $199 for a limited time. Furthermore, the 32GB WiFi-only iPad Air can be had for $490, which is $110 off the normal $599 price tag.
This deal discounts $100 off of the smaller-sized tablet, which is originally priced at $299 for the entry-level variant.
The $199 iPad mini matches the best price we've seen the tablet at , since its initial release back in 2012. Target had the original iPad mini on sale for $199 as well about two weeks ago.
Of course, there have been other deals in the recent past where buyers could get a $50 or $100 store gift card if they purchase an iPad mini or iPad Air at full price, but it's not often when you see a huge direct cash discount like this one.
The original iPad mini is a generation old and it doesn't pack quite a punch compared to the newer models, but it's still a great tablet for casual users. It sports 7.9-inch LED-backlit display with a 1024×768 resolution, as well as a 10-hour battery life and a dual-core A5 processor. Best of all, it will support iOS 8 when it releases later this month.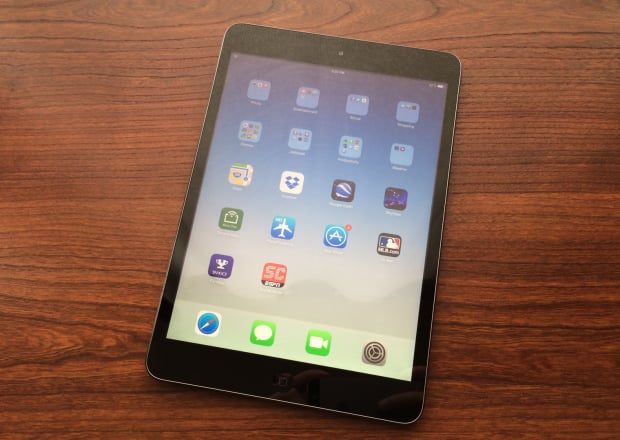 Back in July, Target gave customers a $100 store gift card if they purchased an iPad Air or iPad mini with Retina display at full price, effectively lowering the cost of the two tablets to $399 and $299, respectively. Plus, it was nice that the deal applied to any model in the lineup, including WiFi + cellular versions. However, this $100 discount is a nice percentage off the $299 price tag of the original iPad mini.
2014 has certainly been the year of iPad sales so far, with deals coming from every which direction from practically every big franchise store. Walmart had a big sale on the iPad 2 at $299 awhile back, and Staples even took $30 off on every iPad model. Best Buy also knocked $50 off the price of the iPad Air back in January, allowing consumers to pick one up for as little as $450.
Also, while this deal isn't unheard of, it's certainly worth taking advantage of if you don't want to wait for new iPads to release in October.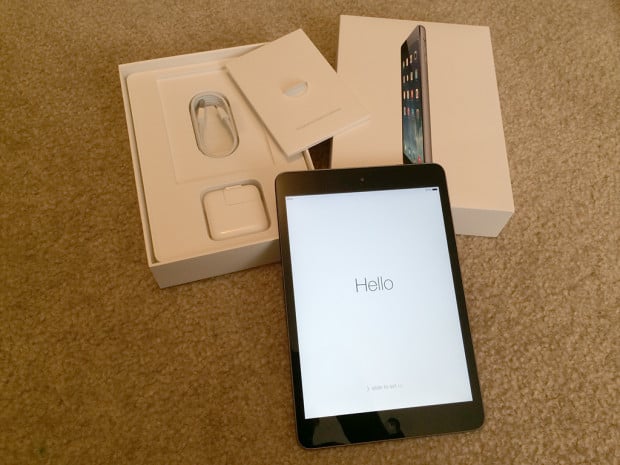 Of course, if you do wait, you'll be treated with updated tablets. The iPad Air 2 and the new iPad mini with Retina display are expected to come equipped with a slightly new look and the inclusion of Apple's Touch ID fingerprint sensor.
Touch ID was definitely one of the features that users were looking forward to the most ahead of the iPad Air event back in October last year, especially after it was introduced on the new iPhone 5s just a month earlier, but Apple sadly did not deliver such a feature that time around, which we weren't too surprised about. It's possible that Apple wanted the Touch ID technology to be around for a year or so and see how it did before expanding the feature to other iOS devices.
One of the biggest reasons that the Touch ID fingerprint sensor is so popular on the iPhone 5s is because of the convenience it offers when unlocking your device and purchasing apps in the iTunes App Store. It's a lot quicker and easier than entering in your passcode every time, as well as typing in your confusing Apple ID password whenever you want to buy an app. That same convenience could easily be used on the iPad as well. Plus, iOS 8 introduces third-party support for Touch ID, so we should be seeing a lot more capabilities with the fingerprint sensor come this fall.
On top of that, we should expect these new tablets to come equipped with a faster processor and better graphics.

As an Amazon Associate I earn from qualifying purchases.