iPad vs Laptop: Which One Should You Buy?
When it comes to going mobile, it can be a difficult decision when choosing between a laptop or an iPad. Here's what you should know about the pros and cons of each.
The nice thing about iPads is that they're cheaper than laptops for the most part, and they're really fun to play with, but you also lose a lot of the functionality that a laptop can provide, and sometimes having a physical keyboard and a trackpad is a necessity when trying to get some serious work done.
However, laptops are a bit more expensive. You can opt for a cheaper Chromebook for just a few hundred dollars, but those are really only meant for casual use, like checking email, browsing the web, etc. If you're looking for something that's more full-featured, you'll be paying a bit more. MacBooks themselves start at $899, which is almost twice the cost of an iPad, but it'll let you do a lot more while you're on the go.
If you're having trouble deciding between the two, here are some things that you should know, which will hopefully make the decision-making process easier for you.
iPad vs Laptop
When deciding whether or not to buy an iPad or a laptop, it mostly comes down to how you will use one or the other while you're on the go. Do you need something just for surfing the web or checking email? Maybe you also do a bit of casual gaming on the side? The iPad would probably suit your needs pretty well there.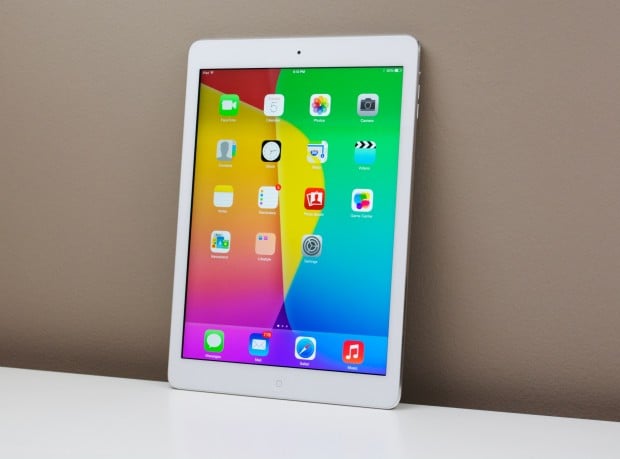 However, if your needs go beyond that, maybe a laptop is more suited for you. For instance, if you type a lot, you'll need something with a physical keyboard, so a laptop would probably be better. You can, however, buy an external keyboard for your iPad if you need a physical typing experience, and there are several great options to choose from in that arena.
If you are leaning toward getting an iPad as your daily driver, keep in mind that there are simply some things that you just can't do on an iPad, or at least it's way easier on a laptop. Photo editing is way better on a laptop, and so is web browsing in general. Granted, web browsing works on an iPad, but it's simply easier on a laptop, as you don't have to constantly pinch-to-zoom on webpages and try to tap on tiny links to open them.
Of course, many popular websites have their own iOS app that makes navigating around a lot easier, but you're not going to find that experience with every website.
Furthermore, having a mouse cursor and a trackpad to move it around is incredibly convenient, and I think many people take that for granted in an age where touch screens are becoming more and more popular.
It's also important note that if you're mostly a light and casual user, then yes, an iPad would be fine, but if you need to do some writing and research every once in a while, you'll get sick of using the iPad for that real quick. Keyboard attachments and good writing apps on iPad make the experience less miserable, but multi-tasking still kind of sucks on iOS, and if you need to constantly go back and forth between your word document and the web browser, that's where a laptop can shine bright.
Otherwise, an iPad can work great for you if you truly are a light and casual user, and even you don't think you'll need a physical keyboard, if there comes a time where you'll need to type something up, simply just buy a keyboard when you need it, especially if you won't have the extra money for it up front.
In the end, some people can manage doing real work on an iPad, but the experience simply won't be as good as a laptop. If you need a device for doing real work, a laptop is probably more suited for your needs, while an iPad is great for entertainment purposes.

As an Amazon Associate I earn from qualifying purchases.