iPerform for iPhone Keeps the Actor's Life Organized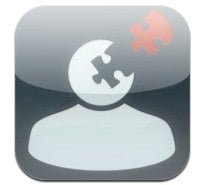 The biggest two parts of my professional life center around my work in the theatre and writing for GottaBeMobile. I love writing, producing, and directing plays and I'm just as passionate about blogging about mobile tech and all that goes along with that. Occasionally those two life streams connect. Well, occasionally isn't really accurate as I blog quite a bit about how I use mobile technology to help with my work at Wayside Theatre. What I really meant to say is that occasionally and App or a gadget crops up that is specifically tailored to life in the theatre. In this case that's the iPhone App, iPerform.
ProTalent Software's iPerform is targeted at actors. I'm not an actor anymore, I gave that up long ago. But I spend my days and nights working with them and also feeling their pain when it comes to getting work. The maxim is that an actor's job is really about getting the next job. Sure it's hard work rehearsing and preparing a role in a play or film, but until someone gives the gig, you're on your own. Trust me, there are far more actors out of work at any given moment than there are trodding the boards. A big part of getting that job is keeping up with the nitty gritty details about auditions, theatres, casting directors, and who's doing what, where, when and how. The other maxim that "it's about who you know" is also true. Many actors are really good at this, but an equal number happen to just sail through life scoring job after job without paying attention to the details. Those that have to work at it despise those who don't seem to need to. But for most, the details do matter.
iPerform lets actors build and manage lists of contacts and the information necessary to get work, and carry that info around with them. It interfaces and syncs up with the online service iPerform. You can have a collection of your headshots (the actors calling card) stored on your iPhone broken down into categories for commercial work vs theatre headshots. You can carry around a list of your audition clothes with you so you can plan on what to wear at that audition you have to attend tomorrow morning at 8am when you're on your dinner break the night before. There's a calendar function for you to keep all those appointments handy and you can have text or email reminders ping you when needed.
You can keep track of your finances, receipts and mileage for tax purposes, vendors you might deal with, theatres and who your contact is there, you name it. You can create invoices and use the App to get travel directions to your next audition or appointment. There are multiple categories covering all aspects of the business. Of course you need to enter all that data in, but that is a part of the organization process. When an actor is standing in line early in the morning for a cattle call audition it can make that time even more productive as you can use that waiting period to keep your info up to date.
There's even a social network component called Talkup. You register for the service and you can share your info, etc.. with other actors. This can sync up with Facebook as well. Finding out about what auditions are coming up is always a game and occasionally a science. By the time info is published info about an audition the smart actors already know about it via the grapevine and have been working to get a slot.
All in all, iPerform looks like a great way to help make the actors life a little easier as they go about the grueling task of trying to get work in the profession that they love. It can also be used on the iPad but there isn't a specific iPad version as of yet. iPerform costs $5.99.

As an Amazon Associate I earn from qualifying purchases.