iPhone 4 Cases Won't Fit iPhone 4S?
More than a few of you out there with an iPhone 4 have probably already placed a pre-order for Apple's new iPhone 4S. How do I know this? The phone topped 1 million pre-orders on the first day of availability so I'd say the odds are pretty good. I'm also willing to bet that those of you with the iPhone 4 probably have a case that protects it from harm.
And again, odds are, you've been hoping that you could save that iPhone 4 case for your new iPhone 4S. After all, the devices look identical.
Well, as it turns out, it looks like iPhone 4 cases won't fit the iPhone 4S. You see, the mute switch and the volume up and down buttons have moved just a tiny bit on the iPhone 4S. Sad but evidently true.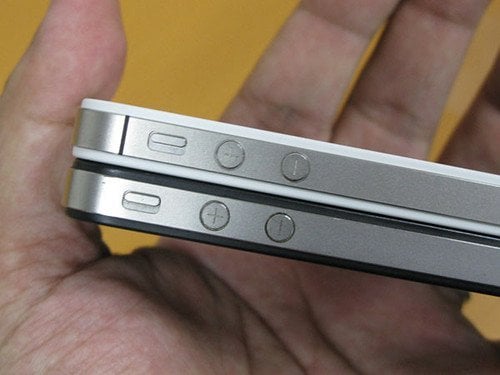 It's unclear if the Verizon iPhone 4 will be affected by this issue, its design is similar to the iPhone 4S, but we'll probably find out for sure once the pre-orders start arriving on doorsteps across the United States.
So, if you were an iPhone 4 owner who pre-ordered an iPhone 4S, be prepared to throw down some extra money for a new case, especially if you bought the AT&T variant.
(And if you're still one of those people that are on the fence, be sure to read our guide on why upgrading from the iPhone 4 to the iPhone 4S might be a good idea.)
Via: UberGizmo

As an Amazon Associate I earn from qualifying purchases.