iPhone 4 Discount Points to October iPhone 5 Release
Verizon is offering select customers the iPhone 4 for $120 through September 30, suggesting the device will soon be supplanted by the iPhone 5. All rumors point to the iPhone 5 being announced on October 4th and going on sale later the same month. Verizon is probably looking to clear out inventory before their stuck with a pile of obsolete iPhone 4 units.
You can read more about the iPhone 5's rumored release date here. For an overview of what to expect in iOS 5, read this article.
Verizon is sending the $120 iPhone 4 offer to existing customers by text message, enticing them to upgrade before the iPhone 5 is officially announced according to Beatweek. The deal requires a new two-year contract.   Apple rarely allows its partners to sell the current-generation iPhone for below MSRP, which is $199 for the 16GB model and $299 for he 32GB model.Typically, carriers offer early upgrades to retain customers, but do not tie them to a specific phone or expiration date.
The offer is customer-specific, which means if you haven't received a text message, then you aren't eligible for the early upgrade. A call to Verizon customer support to ask for an exception may be worth your effort if you're absolutely sure you want the iPhone 4 right now and simply can't wait a couple of weeks.
While $80 off an iPhone 4 might sound tempting, we don't recommend taking Verizon's offers. Apple has kept each iPhone's starting price at $199 for the past three years and we don't expect that to change with the iPhone 5. While the iPhone 4 is a nice enough phone, it is showing its age. Released on June 24, 2010, the iPhone 4 is now 15 months old, an eternity in mobile phone years. Since then, competitors have launched phones with more robust features, such as dual-core processors and 4G.
The new iPhone 5 will likely have a faster processor, larger display and improved battery life, amongst other improvements. The majority of the total cost of iPhone ownership is the cost of wireless service, which can exceed $100 per line per month. Of course an $80 discount is nothing to sneeze at, but it's a small fraction of the $2,600 or so total cost of owning an iPhone for two years. We recommend getting the best hardware possible since Verizon and AT&T charge the same amount for minutes, messaging and data no matter which iPhone you're running on their networks.
https://www.youtube.com/watch?v=LLJIef-e-7g&feature=player_embedded
It's important to note that older iPhones typically can't run all of the features found in the latest version of iOS and the latest apps. With the introduction of the iPhone 5 will come iOS 5, Apple's latest mobile operating system. The new operating system will be optimized to run on the latest iPhone, providing a smooth experience. The iPhone 4 will be able to run iOS 5, but it will not be able to run select features and apps if history is any lesson.
We're very confident that the iPhone 5 will be announced in October. Analysts and insiders are buzzing about possible release dates and even former Vice President Al Gore, an Apple board of directors member, stated that Apple will release the next iPhone in October.
There are signs that the iPhone 5 will be available for purchase on October 13, less than three weeks from today. Our advice is to be patient and wait until Apple makes its official announcements. If you still decide that the iPhone 4 is the right phone for you, your patience will likely be rewarded with an even lower price. AT&T has been selling the iPhone 3GS for just $99 for quite some time. There's a good chance that the iPhone 4 will be the next $99 iPhone.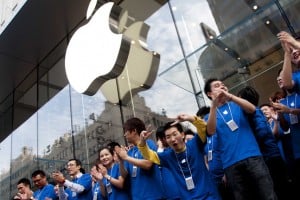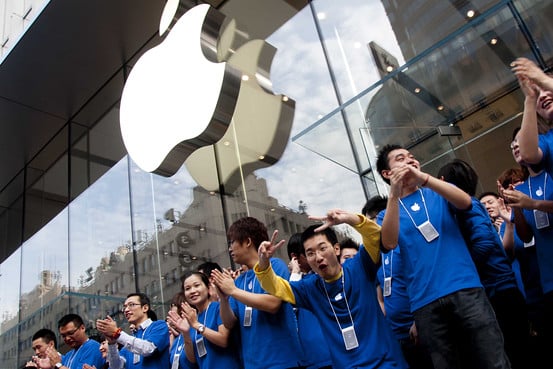 Verizon's price break on the iPhone 4 is just one of many signs we're seeing that Apple's ramping up for something big. Preparations for the launch of the iPhone 5 are a global affair since Apple's expanded its wireless carrier roster and retail footprint since it introduced the iPhone 4. In fact, Apple just opened its largest store in China the other day in Shanghai.
If you decide to opt for the iPhone 5, we recommend ordering it online as early as possible. Analysts are predicting unprecedented demand since it's been so long since Apple's released an iPhone. According to a recent survey here at Gotta Be Mobile, almost half of those planning to buy an iPhone 5 on launch day will be lining up at Apple and wireless stores. That might not sound so bad, but the lines can be several hundred people long, especially in big cities. Lines tend to be much shorter than that in smaller cities and towns, but Apple isn't as generous with the number of iPhones shipped to those locales at launch.

As an Amazon Associate I earn from qualifying purchases.