iPhone 4 iOS 7.1 Performance Improvements Impress Users
Apple released iOS 7.1 yesterday, bringing some much-needed performance improvements, as well as a few user interface tweaks and new features that make the overall iOS experience much more enjoyable and easier to use. One group of iPhone users that have waited desperately for an update for performance improvements were iPhone 4 users.
Many users reported that iOS 7 on the iPhone 4 was a dismal performance drain, with apps taking forever to load and animations lagging behind. However, iPhone 4 users have taken to Reddit to exclaim their relief after updating to iOS 7.1.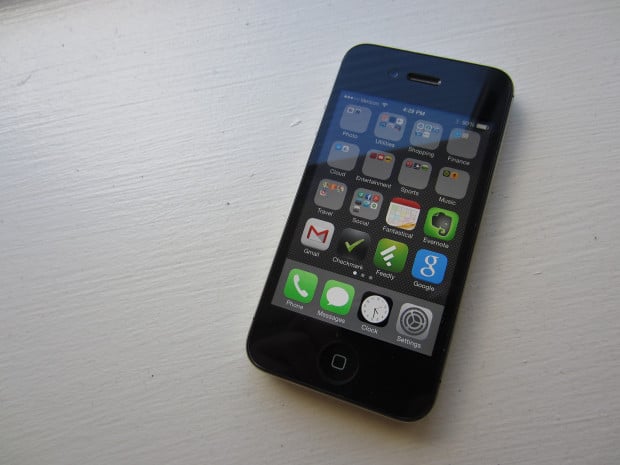 One users says that his iPhone 4 "works almost flawlessly now. It went from taking 2-3 minutes to type a text message to just working." Another says that "the animations are visibly smoother, loading times and gaming performance are all improved."
Not everything saw an improvement, though. Folks are reporting that the iOS 7.1 update does not improve battery life for the iPhone 4, and some users may even notice a slight hit, but other users argue that this is to be expected after an update that includes new features, but some people are saying that users should wait a few days for the system cache to rebuild in order to get a good idea of battery life.
Nonetheless, a slight hit on the battery life is certainly a good trade-off if you're getting improved performance in return. One iPhone 4 users says that "this was a much needed update…Before this, it was becoming unusable. Now everything works how it should. I don't know about the other features, but I can personally say it works great."
Needless to say, if you have an iPhone 4 and you've been rather unimpressed by iOS 7, you should download and install iOS 7.1; you'll most likely be surprised by the performance boosts that you'll see. If you don't know how to install updates on your iPhone, no worries: we got you covered.

This article may contain affiliate links. Click here for more details.