iPhone 4 Rolled Back to $147 at Walmart
Walmart has rolled back the price of the 16GB iPhone 4 to $147. That's $52 less than Apple and its wireless carrier partners sell the same device for.
The deal is up at Walmart.com, but the online store is sold out. The iPhone 4 is available for $147 at select Walmart retail stores through the end of June.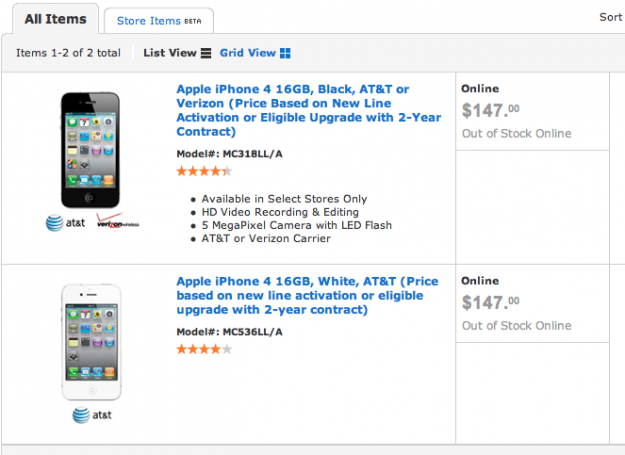 Walmart could be helping Apple clear out some iPhone 4 stock ahead of a fall iPhone 5 launch. Apple announced that iOS 5 will be launching this fall. The new version of Apple's mobile operating system will likely debut on the next-generation iPhone.
Those who can't wait to buy a new iPhone 4 probably won't find a better deal anytime soon. Apple and its partners typically wait for AT&T is currently selling the iPhone 3GS for $49, but that device is almost two years old.
If you're looking to purchase your first iPhone you may want to wait until Apple announces the iPhone 5. While the iPhone 4 will be able to run iOS 5, Apple typically reserves a handful of features and apps for newly minted iPhone models.
Both AT&T and Verizon versions of the iPhone 4 are available for $147 at Walmart.

As an Amazon Associate I earn from qualifying purchases.