iPhone 4S 3G Speed Test: AT&T vs. Sprint vs. Verizon (part 1)
The various versions of the iPhone 4S might all look the same, but wireless data speeds can vary greatly depending on which carrier you choose. We're putting the iPhone 4S to the test on the AT&T, Sprint and Verizon 3G networks.
To test the iPhone 4S on these three networks, we'll be running several tests over a week or so in the San Francisco Bay Area, an area with a high concentration of smartphone users. San Francisco is a particularly challenging city for wireless networks to deal with due to the numerous hills and mix of skyscrapers and older buildings that don't always play nicely with 3G signals.
As with any wireless networking tests, your personal experience will vary depending on your exact location, network conditions and other factors. We recommend checking out friends iPhones where you live and work before signing the next two years of your wireless life over to AT&T, Sprint or Verizon.
iPhone 4S Speedtest.net in San Francisco (Twin Peaks)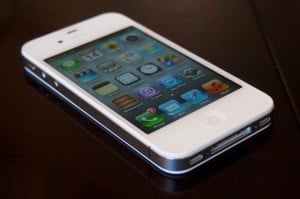 To test the iPhone 4S 3G speeds, I ran the Speedtest.net app several times on each of our test devices at a Starbucks in San Francisco. All three of the iPhone 4S units we're using in these tests were purchased from their respective carriers and have 64GB capacities. I turned Wi-Fi off and I killed all the other apps prior to running the Speedtest.net app.
Here's a video of the iPhone 4S 3G speed tests, which I shot with my Droid Bionic, a phone that runs on Verizon's 4G LTE, a network that's much faster than anything we'll see from any of the iPhone 4S models.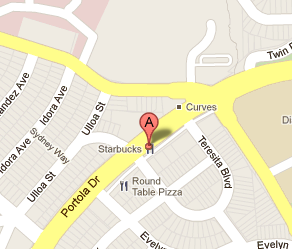 As you'll notice in the video, iPhone 4S 3G speeds can vary greatly between runs. Nonetheless, the Speedtest.net application gives us a good idea of how each 3G network performs at any given location. Speaking of location, the exact location of these tests is the Starbucks on Portola Ave, which is a busy street that runs through several residential neighborhoods.
As you can see in the above video the AT&T iPhone 4S has the fastest 3G speeds of the group. The AT&T iPhone 4S scored 3.87 Mbps in the download test, which is at least 74% faster than the next fastest score. Verizon's fastest result was a respectable 2.22 Mbps. Sprint topped out at just 1.09 Mbps, just over a quarter of the maximum speed of the AT&T iPhone 4S.
AT&T also had the fastest upload speeds, with a maximum of 1.13 Mbps, which was more than double Verizon's best effort of just .43 Mbps. AT&T's fastest upload speed edged out Sprint's fastest upload speed of .91 Mbps.
Again, 3G speeds will vary from neighborhood to neighborhood and building to building, so don't base your iPhone 4S purchasing decision solely on any one network speed comparison.
So what does all this mean? It means that if you frequent this particular cafe or live and work nearby AT&T is your best bet if 3G speed is your primary concern. As you'll see in our next You should of course consider call quality, plan options and other factors before deciding. The AT&T iPhone 4S can download apps faster than the other two at this location and streaming video from Netflix is smoother. Web pages loaded much faster on the AT&T iPhone 4S than the other two.
Here are the full results of the three SpeedTest.net runs on the iPhone 4S units.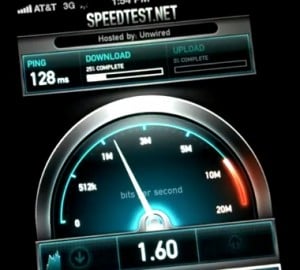 iPhone 4S Speedtest.net #1:
Sprint: 1.23Mbps download, .91 Mbps upload
Verizon iPhone 4S: 1.18Mbps download, .24 Mbps upload
AT&T iPhone 4S: 1.80Mbps download, 1.13 Mbps upload
iPhone 4S Speedtest.net #2:
Sprint iPhone 4s: 1.09 Mbps download, .85 Mbps upload
Verizon iPhone 4S: 1.75 Mbps, .43 Mbps upload
AT&T iPhone 4s: 3.87 Mbps, 1.11 Mbps upload
iPhone 4S Speedtest.net #3
Sprint iPhone 4S: .98 Mbps download, .86 Mbps upload
Verizon iPhone 4S: 2.22 Mbps download, .41 Mbps upload
AT&T iPhone 4S: 3.12 Mbps download, 1.12 Mbps upload
Last week I ran the Speedtest.net app on the Verizon iPhone 4S and AT&T iPhone 4S at my house, which is about half a mile away from the Starbucks where I ran the above test. AT&T 3G speeds are much faster there than at the cafe, with downloads clocking in at over 5 Mbps. Verizon 3G speed is about the same at home as it is at the cafe. You can read more about the earlier iPhone 4 3G speed tests here.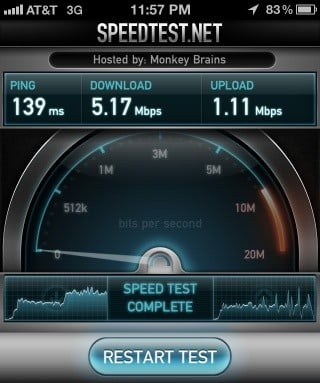 Stay tuned for more iPhone 4S speed comparisons.
You can read our full iPhone 4S review here and read the latest iPhone 4S news here.

As an Amazon Associate I earn from qualifying purchases.