iPhone 4S: 8 Things We Wish it Had
Today's iPhone announcement proved a let down for those of us who really wanted to see the iPhone 5 and not just an update to the iPhone 4. There were plenty of nice, new features and specs to ooh and ahh over in the iPhone 4S, but not nearly as many as the rumor mill had us believe. Here are 8 of the things we'd hoped to see in the newest iPhone that just aren't happening right now (and maybe ever).
New Design – Just as the iPhone 5 didn't become a reality, neither did the teardrop-shaped new design that several case makers bet on. Instead we get the same iPhone outside as before. Good for people who already have a case, bad for people who want to sell you a new one.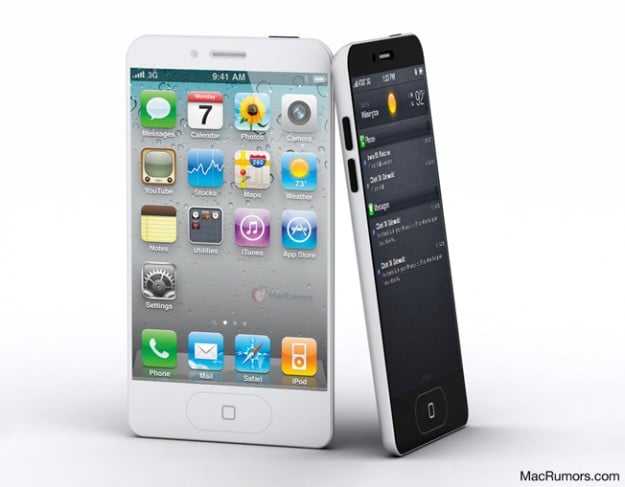 Aluminum Back – If they had to keep the same design, couldn't they have gone with an aluminum back instead of glass? Many hoped so, yet it is not to be.
Bigger Display – Along with the new design were rumors that we'd see an iPhone with a bigger display. As in 4.44 inches, comparable with the Samsung Galaxy S II. Sadly, no. You're stuck with 3.5-inches, still.
T-Mobile iPhone – As anticipated, Sprint did join the iPhone family but T-Mobile did not. This isn't a surprise since the carrier's CEO said as much a while ago. Still, it would have been nice to see the iPhone on all four major carriers.
iPhone on Pre-Paid or Regional Carriers – With eagle-eyes spotting the iPhone 5 and iPhone 4S on Cincinnati Bell's i-Wireless website (well, placeholders), there was speculation that the Apple family would include more than just the major carriers. Alas, this dream died, too.
Real 4G – Though Tim Cook said that the iPhone 4S was capable of speeds that "some call 4G," we all know that's not really 4G. Surprising since the phone launched on Sprint and Verizon Wireless, two of the leading 4G providers.
NFC – All the speculation that Apple would have to include Near Field Communication in the new iPhone was for taught, sadly. If it had been in there, it would have been a major book for NFC adoption. For now you won't be able to just wave your iPhone at a cash register or even another phone in order to pay for things or transfer information.
Facebook – There was plenty of speculation surrounding Facebook and iOS 5 for this event. Though not specific to the iPhone 4S, many were disappointed that Zukerberg didn't show up and Tim Cook made no mention of Facebook integration.
Any other rumored specs or features you wish had made it into the iPhone 4S?

As an Amazon Associate I earn from qualifying purchases.