iPhone 4S Commercial Shows Off Siri As a Personal Assistant
Apple's first real iPhone 4S ad hit the airwaves last night, and focuses in on the iPhone 4S' defining and most tangible feature — the Siri Voice Assistant.
Rather than relying on robots and mastering fictional aspects of your life, this new ad from Apple shows several real world reasons to use Siri.
In doing so, Apple has just shown a nation of smartphone shoppers why they might want the iPhone 4S, even though it looks like the iPhone 4.
(Read: iPhone 4S Review)
In the iPhone 4S ad below, which Apple dubs, Assistant, you can see Siri being used for a number of things.
https://www.youtube.com/watch?feature=player_profilepage&v=8uS6d7fsPnM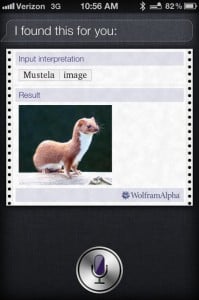 In the video, we see actors using Siri to perform a number of tasks such as,
Get help with a flat tire
Learning how to tie a bow tie
Finding Directions to a nearby hospital
Finding the weather in a city
Reminding to do something at a specific location
Finding out what something looks like (and getting a real picture)
Setting an alarm
Finding a locksmith
Playing music by Artist name
The cool part about this commercial is that these tasks really work. You can even go a step further by using nicknames for locations and contacts.
For more, check out these Siri Guides;

As an Amazon Associate I earn from qualifying purchases.