iPhone 4S Gets Benchmarked, Blows Away the Competition
Yesterday, we saw some iPhone 4S benchmarks that appeared during a hands-on video with Apple's latest smartphone. And while they revealed that the iPhone 4S is two times as fast as the iPhone 4, they left us wanting more. Thankfully, some more benchmarks were released today courtesy of AnandTech and they show off how the iPhone 4S stacks up against the rest of the competition.
This time around we have Javascript, CPU and GPU benchmark scores to marvel at and the iPhone 4S pretty much destroys the competition here, even with its processor clocked at 800MHz.
In fact, the only competitor to post better benchmark scores was Apple's iPad 2. Competitors like the Samsung Galaxy S II, Motorola Droid Bionic, Droid 3, and more were left in the iPhone 4S' dust.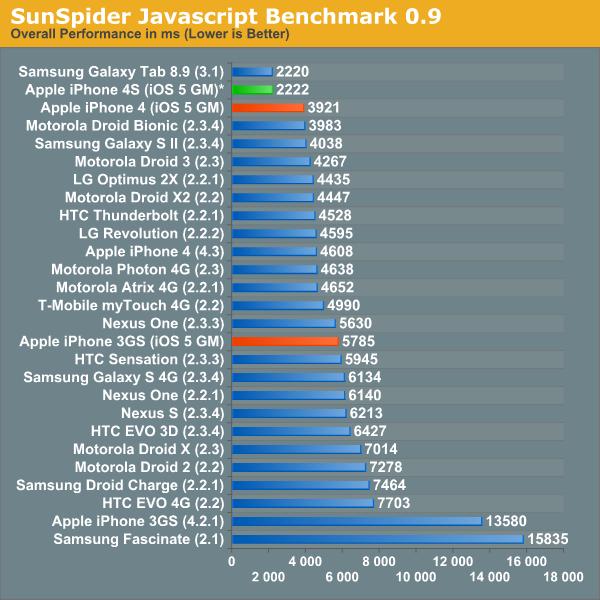 In addition, the iPhone 4S – running iOS 5 – absolutely blew away the iPhone 4 and iPhone 3GS when running iOS 5.
So, if you've been looking for a powerful smartphone, the iPhone 4S is probably a phone to take a look at. It'll be interesting to see how Google's Ice Cream Sandwich and Galaxy Nexus compare to these scores.

As an Amazon Associate I earn from qualifying purchases.