iPhone 4S In Stock at Many Local Retailers
The iPhone 4S is selling like gangbusters, with over 4 million iPhone 4Ss sold in the first weekend and more going every day.
Currently, if you place an order at Apple.com, you won't be able to get your new iPhone for at least 1-2 weeks, but if you can go in store, there are many iPhone 4S models in stock.
(Read: iPhone 4S Review)
While taking my MacBook Air in for the third repair in 2 weeks, I checked out the stock of iPhones at the closest Apple Store. While many of those in line had reserved their iPhone 4S at Apple.com for next day pickup, I was able to get in line and purchase my wife's iPhone 4S without any wait. The whole process was done and over in about 10 minutes.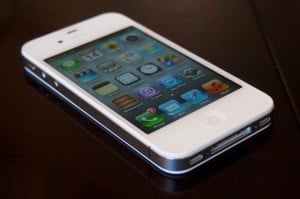 While walking out of the mall, I saw that the AT&T store, Verizon store and RadioShack all had a number of iPhone 4S models in stock and ready to sell. If you are looking for an iPhone 4S, and are thinking of pre-ordering, I suggest checking your local carrier stores, Radio Shack or Best Buy locations.
You can check the iPhone 4S stock of local stores, mainly Best Buy, using Milo.com. This is a fairly accurate iPhone 4S stock tracker.
If you plan to go purchase an iPhone 4S, I suggest you look locally before ordering online. If you head to an Apple store, be sure to get there early. The Apple store turned my friend's stepfather away when he arrived at the Apple Store after 8 PM yesterday. Apple told him that they could not sell an iPhone after 8PM.

As an Amazon Associate I earn from qualifying purchases.