iPhone 4S & iPhone 4 Hit Virgin Mobile June 29th w/ $30 Plans
Starting June 29th Virgin Mobile will sell the iPhone 4s and iPhone 4 with pre-paid service on Sprint's network.
Virgin Mobile will sell the iPhone 4S and iPhone 4 with Beyond Talk unlimited data and messaging plans which start at a very reasonable $30 a month with no contracts.
The iPhone 4 and iPhone 4S will arrive on Virgin Mobile on June 29th for $649 for the 16GB iPhone 4S and $549 for the 8GB iPhone 4. These prices are much higher than you'll find at Sprint, Verizon or AT&T, but that's because there is no contract.
No word on the ability to bring your own used Sprint iPhone 4S to Virgin Mobile.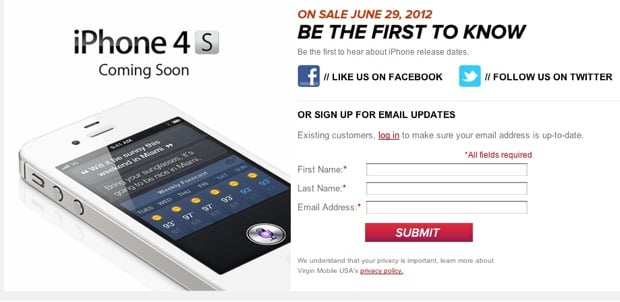 With plans that start at $30 a month, the total cost of an iPhone 4S on Virgin Mobile is as low as $1,369, which is much cheaper than a comparable plan on AT&T, which costs a little over $2,000.
Read: iPhone 4S Review
The Virgin Mobile plans advertise unlimited data, but the speed is reduced, or throttled, after 2.5GB of usage a month. Still, many users will deal with this limitation, as the major carriers don't offer better deals on data or true unlimited plans, save Sprint's.

The plans shown below reflect an auto-payment discount of $5 per month for paying with credit, debit or PayPal automatically. Data users who hate talking on the phone will love the features of the $30 unlimited plan.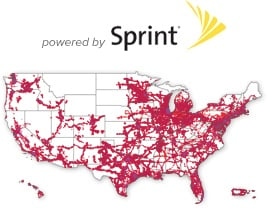 Virgin Mobile joins Cricket as the second prepaid carrier to offer the iPhone 4S and iPhone 4. Virgin Mobile relies on the Sprint network for coverage, which provides a wide blanket across the U.S.
In the past I have been pleased with Virgin Mobile's 3G coverage and speed, though it is important to note that the speeds will vary by location and Sprint has been the focus of slow iPhone 4S 3G speeds.
The iPhone 4S and iPhone 4 will launch on Virgin Mobile on June 29th, when users can buy them at Virgin Mobile's website, Radio Shack, Best Buy and select retailers.
Are you excited about the iPhone on Virgin Mobile? Will you be switching?

As an Amazon Associate I earn from qualifying purchases.