iPhone 4s Jailbreak Guide for iOS 5.1.1 – Absinthe 2.0
The iPhone 4S jailbreak for iOS 5.1.1 is available for Mac, Windows and Linux as a free download.
If you have questions about the iPhone 4S jailbreak, this is where to start.
The GottaBeMobile iPhone 4S Jailbreak Guide will show you how to jailbreak, how to fix numerous Absinthe 2.0 errors, how to get started with apps in Cydia and how to un-jailbreak the iPhone 4S if you decide jailbreaking isn't for you.
If we don't answer a question or solve an iPhone 4S jailbreak error, leave a question in the comment or reach out on Twitter.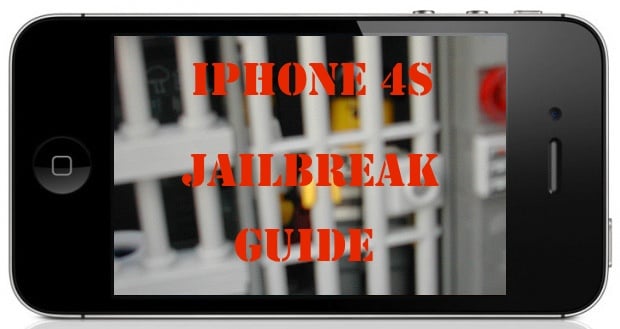 How to Jailbreak the iPhone 4S with Absinthe 2.0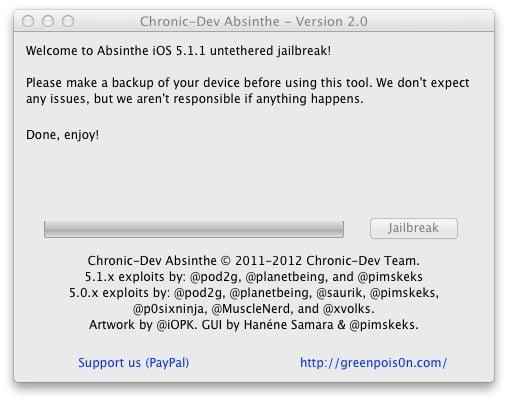 The Absinthe 2.0 tool from the Chronic Dev Team makes it simple to jailbreak the iPhone 4S on iOS 5.1.1. This time around the hackers were able to remove the need for two of the most confusing and hard to perform steps.
Read: How to Jailbreak the iPhone 4S on iOS 5.1.1 with Absinthe 2.0
Jailbreaking the iPhone 4S with Absinthe 2.0 should take about 10 minutes, but restoring your iPhone 4S from backup may take as long as a few hours.
The Absinthe 2.0 tool also provides a new iPad jailbreak as well as offers support for a number of iPhone and iPad models.
Update: Absinthe 2.0.1 released to fix errors.
How to Fix Absinthe 2.0 Errors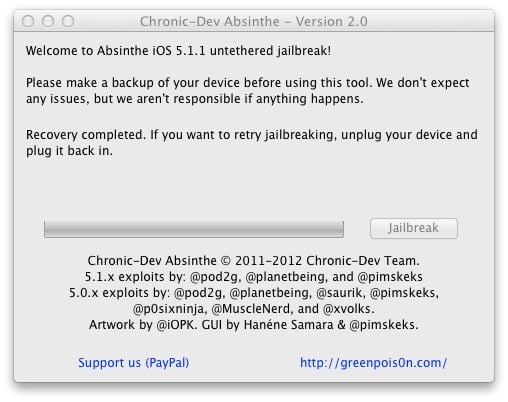 The iPhone 4S jailbreak isn't without errors. The most common Absinthe 2.0 error is "Recovery completed. If you want to retry jailbreaking, unplug your device and plug it back in."
Read: How to Fix Absinthe 2.0 Errors 
Thankfully it is easy to fix this and other Absinthe 2.o errors and get your jailbreak back on track.
Make sure you turn off passcode lock before you try to jailbreak the iPhone 4S on iOS 5.1.1, as it commonly causes failures.
Top iPhone 4S Jailbreak Apps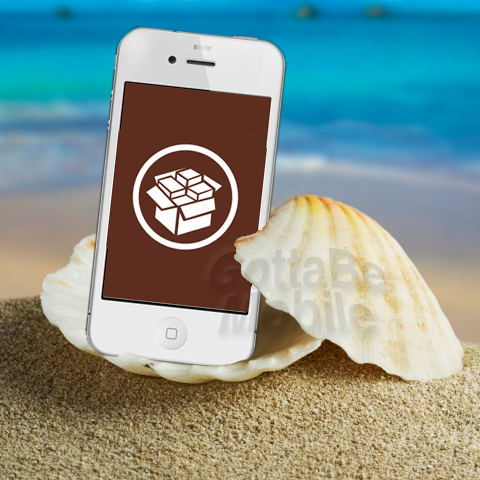 There are a number of great iPhone 4S jailbreak apps. We've covered this topic many times, so we've rounded up our favorites at the following links.
These collections offer a range of free and paid iPhone 4S jailbreak apps and tweaks. I suggest installing a few of the apps at a time to prevent stability issues and make it easier to track down any apps that cause your iPhone 4S to crash.
Will Siri Work With iPhone 4S Jailbreak?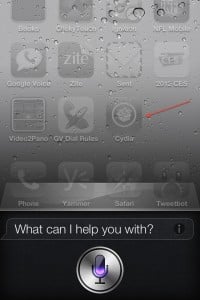 Not only does Siri work with a jailbroken iPhone 4S, it's possible to do much more with Siri after jailbreaking the 4S.
Read: Siri Works on Jailbroken iPhone 4S
With SiriToggles and other Siri iPhone 4S jailbreak tweaks it is possible to open apps with Siri and to use Siri to change settings like WiFi, Bluetooth and Brightness.
Why You Should Jailbreak the iPhone 4S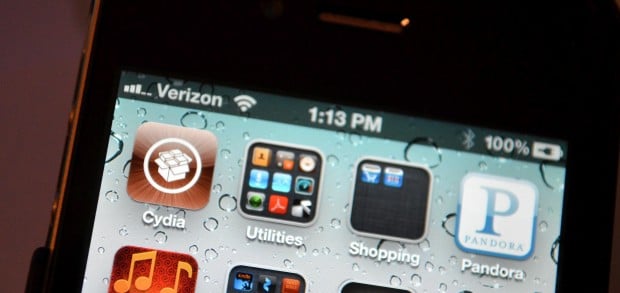 The biggest reason users jailbreak the iPhone 4S is to install apps, tweaks and customizations that Apple will not allow in the App store.
These apps can change how the iPhone 4S looks and works and add new features. Many users like the visual flair that comes from Fold to Unlock and Barrel 2.
Others love the ability to add a fifth icon in the dock and to add fast access to settings in the Notification Center with SBSettings or NC Settings.
Users who want to go further can change the lock screen with IntelliscreenX or overhaul the look of the iPhone 4S with DreamBoard.
There's no, one reason to jailbreak the iPhone 4S.
Why Not to Jailbreak the iPhone 4S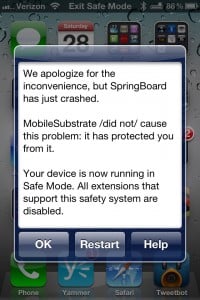 An iPhone 4S jailbreak is a great way to get more form your iPhone 4S, but it isn't without consequences.
Read: Why not to Jailbreak
The jailbreak can make the iPhone 4S unstable and lead to crashes or bad battery life. This is why we recommend installing a few apps at a time. Users who don't have the time or patience to deal with issues or looking up solutions in forums may be better off with a stock iPhone 4S.
Read: iPhone 4S Jailbreak Gone Bad
Jailbreaking the iPhone 4S is legal, but it voids the Apple warranty. The good news is that most of the time it is possible to un-jailbreak the iPhone before taking it in to Apple for help.
What is Cydia?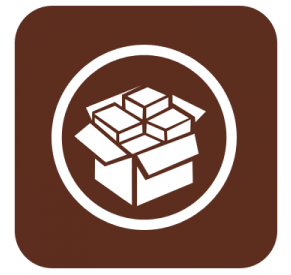 Cydia is the jailbreak app store. Cydia is installed on the iPhone 4S during the jailbreak process, and offers easy access to apps and tweaks.
Users can purchase apps in Cydia, but it is important to remember that these apps will no longer work if you decide to un-jailbreak the iPhone 4S.
Many paid apps in Cydia allow users to try them for a day or two to make sure they like the app before purchasing.
How to Un-Jailbreak the iPhone 4S


If you decide that the iPhone 4S jailbreak doesn't agree with you, it's easy to un-jailbreak. You don't need to use Absinthe 2.0 to un-jailbreak, just iTunes.
All you need to do is open iTunes, backup your iPhone and then Restore to factory settings.
Presto. You're back to a stock iPhone.
—
Lego Robber via ABN2 on Flickr

As an Amazon Associate I earn from qualifying purchases.