iPhone 4S Now Listed on Apple's Website
While the Apple announcement was taking place, the company's website was devoid of anything mentioning the latest and greatest iPhone, the iPhone 4S. Well, now that the smoke has settled, the iPhone 4S has made its triumphant first official appearance on Apple's website in a showcase that offers up an in-depth preview of the device that will be hitting all three major U.S. carriers (AT&T, Verizon and Sprint) on October 14th.
Apple runs down a list of the features that will be accompanying the iPhone 4S when arrives on shelves across the globe including the device's new 8MP camera, its speedy A5 processor, and its new intelligent antenna that can switch seamlessly back and forth between 3G and 4G.
The preview also gives us a fantastic look at the new device and even offers up a few videos to hold you over until it goes up for pre-order this Friday, October 7th.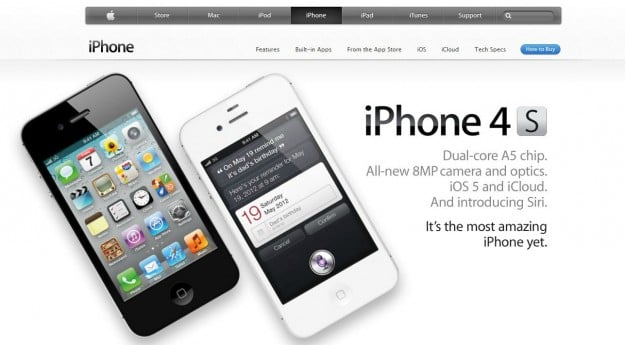 Apple's new iPhone will come with iOS 5 on board, and will exclusively feature Apple's Siri voice control software which, despite the hardware improvements, is the most intriguing part of the new iPhone.
Apple will be offering 16GB, 32GB and 64GB models which will cost $199, $299 and $399 respectively.