iPhone 4S: Pre-Orders Begin at Best Buy, Radio Shack
For those of you that don't want to put in a pre-order for a brand new iPhone 4S through Apple or AT&T, Sprint and Verizon, you'll be happy to know that today, two big retailers have begun taking pre-orders for Apple's latest iPhone. Best Buy and Radio Shack both announced that they are taking now pre-orders starting today, just a few short hours after the device went on sale to rabid consumers.
Problem is, Best Buy has already sold out of the device online and Radio Shack makes it impossible to find on its website. Honestly, I still have yet to find it on Radio Shack's website so your best bet is to find your local location and place an order that way . Same goes for attempting to order it at Best Buy.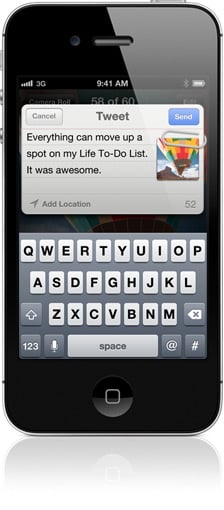 (Read: iPhone 4S: AT&T vs. Verizon vs. Sprint – Which Carrier is Best?)     
(Read: iPhone 4S: Should I Buy the New iPhone?)
(Read: iPhone 4S: Should I Upgrade from an iPhone 4?)
Here is the pricing break down at both Best Buy and Radio Shack:
Best Buy:
On-Contract
iPhone 4S 16GB (AT&T): $199
iPhone 4S 16GB (Verizon): $199
iPhone 4S 32GB (AT&T): $299
iPhone 4S 32GB (Verizon): $299
Off-Contract
iPhone 4S 16GB (Sprint): $699
iPhone 4S 32GB (Sprint): $799
Best Buy is also offering a trade-in deal where you can trade in a used device in good condition and get up to $300 back on your iPhone 4S purchase.
Radio Shack:
Unknown due to its website being uninformative.
However, we do know that pre-orders will be limited to black and white 16GB and 32GB iPhone 4S models for AT&T and Verizon. I'd just assume that the pricing is going to be $199 and $299.
Also, the retailer is allowing iPhone 4 and iPhone 3GS owners to trade in their devices which will guarantee $100 off the purchase and put you in the running for up to $200 off.
If only consumers could find the phone to pre-order.
For those interested, you can find the iPhone 4S at Best Buy here and if anyone is able to find the link for Radio Shack's offer, please let me know.

As an Amazon Associate I earn from qualifying purchases.