We currently sit three days out from the official launch of Apple's latest iPhone, the iPhone 4S, and lo and behold, reviews of the Cupertino based company's new smartphone have begun trickling in. Perfect for those of you that have been waiting to see what the critics think before taking the plunge.
So, what do they think?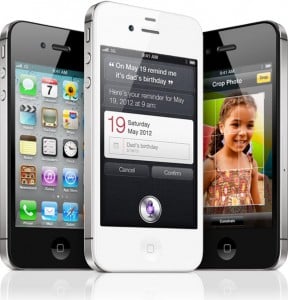 Well, here are some snippets from some of the reviews popping up around the web:
Stephen Fry – The Guardian
In a sad, sad week for Apple, come a new phone and a new operating system that between them show the company still at the top of its game, still innovating, still implementing new technologies at a level of perfection and fluency that is only possible when you make, design and control it all: device, chip architecture and operating system.

Once again Apple is taking a lead and asking a lot of its competitors. I wish those competitors luck, for the better all smartphones are, the happier I am. If Steve Jobs's true legacy is that the devices every other company makes are so, so much better than they otherwise would have been, I don't think he would mind one bit.
David Pogue – The New York Times
Android phones seem to come out every Tuesday at 3:45 p.m. Apple updates iOS and the iPhone only once a year. So Apple had a lot of catching up to do, even some leapfrogging. There are some rough spots here and there; for example, every now and then the 4S's camera app gets stuck on its startup screen. And while the battery still gets you through one full day, standby time is shorter than before (200 hours versus 300). But over all, Apple has done an excellent job.
Walt Mossberg – The Wall Street Journal
The iPhone 4S is one of Apple's less dramatic updates, but, when combined with the Siri, iOS 5 and iCloud features, it presents an attractive new offering to smartphone users. Some may be content to skip the new hardware and just enjoy the software and cloud features with older models. But those buying the phone will likely be happy with it.
Joshua Topolosky – The Verge
The iPhone 4S is a great device for some, but what if you're thinking of upgrading from an iPhone 4? That's a tougher call. The phone is faster, to be sure, and has an amazing camera. And of course, you can't get Siri unless you have a 4S… but I just don't know if any of those reasons are compelling enough to convince previous buyers to upgrade. The concept is a particularly hard sell for Verizon customers. The gap between this year's model and last year's model isn't as wide as Apple would probably like.

…This phone is not perfect. Certainly it can be improved. But there is something here, beyond the screen and CPU, beyond iCloud, something under the surface. Some intangible spark.

Is this the best phone ever made? That's debatable. But I can tell you this: the iPhone 4S is pretty damn cool.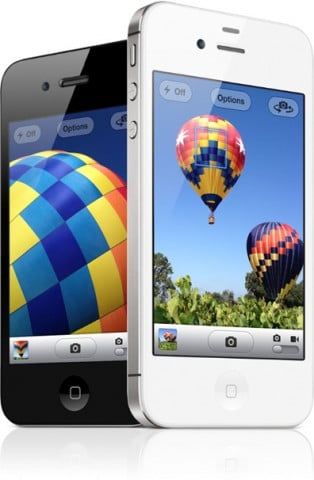 Jason Snell – Macworld
In the end, the iPhone 4S follows Apple's recent trajectory of iPhone releases: It's an object of some appeal to people who last upgraded their phones a year ago, and over the next year a great many of them will find it worthwhile to upgrade to the iPhone 4S. But to all those people who've been hanging on to their iPhone 3G or iPhone 3GS, the wait is over: It's time to upgrade without any hesitation whatsoever. The iPhone 4S has speed, a great camera, some cool voice-recognition features, and the same beautiful industrial design that was introduced in the iPhone 4. It's destined to be immensely popular. The S, in this case, seems to stand for "sure thing."
MG Siegler – TechCrunch
If you've had an iPhone 3GS and have been waiting a couple years for the next iPhone to come out, now's the time to upgrade. If you're worried just because this is not called the "iPhone 5″ , you're being foolish.

If you've never owned an iPhone before and the 4S will be your first one, you'll love it. I suspect that millions of Verizon and Sprint customers in the U.S. are going to be in this bucket.
Vincent Nguyen – SlashGear
There will undoubtedly be smartphones with faster processors, or more megapixels to their cameras, or high-speed 4G connectivity, or bigger, better resolution displays, but it's difficult to imagine any of them competing with the joined-up ecosystem Apple now offers. Challenging the iPhone isn't just about creating one single, better smartphone, but a portfolio of consistent products and services. The iPhone 4S may look the same as before, but it arguably represents just as much of a shift in the industry as the original iPhone ever did.

—
Note: We'll keep updating this list as more reviews pop up.

As an Amazon Associate I earn from qualifying purchases.