iPhone 4S: Should I Buy the New iPhone?
Should I buy a new iPhone 4S? That seems to be the question of the day from both current iPhone users and those who are thinking about buying their first iPhone. We're going to try and answer it for as many of you as possible in this article.  With three separate carriers and three iPhone 4S models to choose from, there's more to think about than previous iPhone launches.
Buying a new phone is a personal decision so you'll have to adapt our advice to your own situation.
Are you starting a new contract with AT&T, Sprint, or Verizon Wireless?
If so, and the iPhone 4S meets your needs for a phone, this is a no-brainer. Yes, you can get an iPhone 4 for $100 less, but the iPhone 4S is a better phone, overall. Given the choice starting fresh, I would pick the 4S. If you don't have the money now, wait a month and save up for the $100 difference.
Are you switching from an iPhone 3GS or earlier?
If you have an iPhone 3GS, 3G, or, heaven forbid, anything older than that, then you should definitely upgrade if you want to stick with iPhone. If you were holding out for an iPhone 5, you may have a long wait. Plus, the iPhone 4S is a pretty major upgrade from what you've got right now.
You're likely eligible to upgrade for the 2-year contract prices if you want to stick with AT&T. And for those lucky to still have an unlimited data plan, you can probably keep that.
If AT&T's service in your area isn't the best, you're in a better position to switch if you're near or at the end of your contract. Verizon Wireless does better in urban areas where AT&T struggles. Sprint is offering unlimited data to new iPhone 4S customers, which is a nice incentive to switch.
Are you eligible to upgrade from an iPhone 4?
Some AT&T and Verizon Wireless customers qualify for an upgrade to the iPhone 4S from the iPhone 4, but there are several caveats. It could end up costing you more than you think — read our post breaking down the costs and benefits of switching.
Since the upgrades are mostly internal, it may not be worth the extra money if you're happy with the iPhone 4. However, there are features you won't get on the iPhone 4 even when the iOS 5 update comes through. You can offset some of the cost by selling your iPhone 4, or you could wait until you can upgrade at the lowest price.
Do you want Siri?
Easily one of the most compelling aspects of the iPhone 4S, the Siri personal assistant software brings us right into Star Trek territory. It allows users to ask the iPhone 4S questions, set reminders and alarms, plus dictate, all via natural voice commands.
https://www.youtube.com/watch?v=rNsrl86inpo&feature=player_embedded
If you're eager to use this feature, you'll have to buy an iPhone 4S.
Do you want more internal storage on your phone?
One of the minor hardware upgrades is a new iPhone capacity: 64GB. If you're nostalgic for the days when your iPod could hold your entire music collection (or, at least, a sizable chunk of it), the 64GB version of the iPhone 4S is for you. Also useful if you tend to keep movies and television episodes on hand to watch.
Do you play games?
The dual-core A5 chip inside the iPhone 4S means better overall performance much improved gaming performance. You might not notice so much if the most graphically challenging game you play is Angry Birds. However, the better gaming capability the new chip provides means you won't need a tablet to get down with some Infinity Blade.
Plus, now that the iPhone can handle it, expect more power-intensive games to come to the platform. That makes the iPhone 4S an even sweeter deal for gamers.
Does your phone's camera matter to you?
Apple CEO Tim Cook stated outright that the company aimed to replace your point and shoot with the iPhone 4S. The 8MP camera on the back has some seriously sweet optics and an upgraded sensor, resulting in beautiful photos with popping colors and great detail. Check out samples photos taken with the iPhone 4S.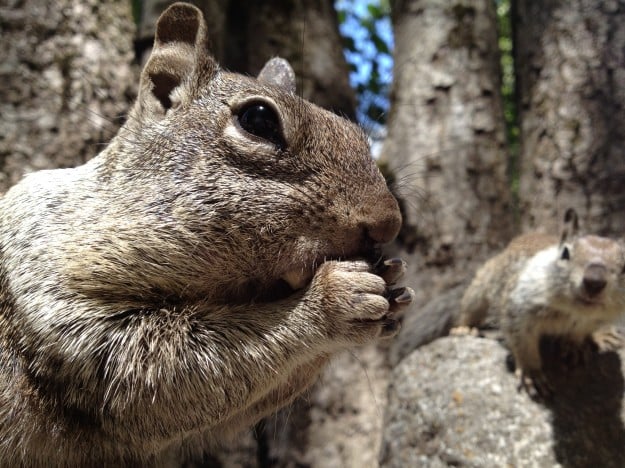 You'll also be able to record videos in full HD (1080p), another time when that 64GB version will come in handy.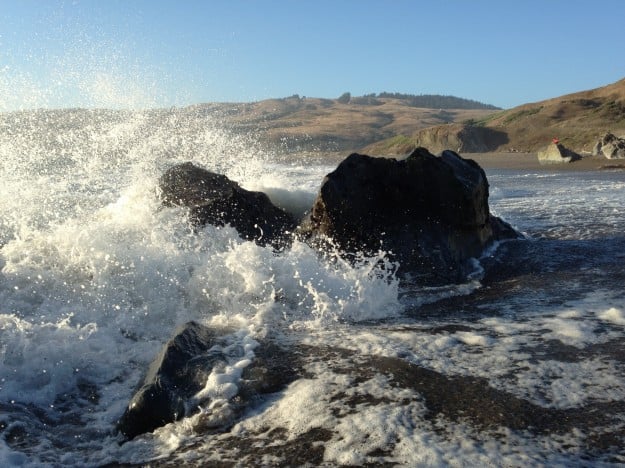 There are a handful of Android phones with good cameras (the Droid Bionic and HTC Thunderbolt spring to mind), so if this is your major qualification you should check out the competition, too. But given the beauty of those sample shots, it's safe to say that the iPhone 4S camera is among the best available on a phone.
Are you happy with your carrier?
If you're near the end of your contract and unhappy with your current carrier, don't buy a new iPhone 4S now and re-up your contract just to have it right away. Consumers finally have a choice when it comes to their iPhone carrier. So study the plans, pricing, and coverage to determine which is best for you. If that means waiting a few months so you can switch without paying a fee, don't panic. The iPhone will still be there.
Do you want true 4G speeds?
The iPhone 4S will be capable of HSDPA speeds, but not WiMAX, HSPA+ or LTE 4G speeds. Right now power users will feel that difference most keenly, especially if you plan to tether the phone to your laptop for on-the-go wireless. It's not going to be long until the lack of speedy mobile broadband will be a problem even for less intense smartphone users. And you're locked in to this phone for 2 years (unless you're prepared to pay the fee).
On the Android side there are over a dozen 4G and LTE models to choose from.
Are you a basic user?
There's no doubt that the iPhone 4S is as easy to use as previous versions, making it a good for phone the tech-savvy and novices alike. Just because it won't confuse you doesn't mean it's the right phone to buy. Contrary to what Apple says, everyone does not need a smartphone.
Think about how much you use your phone and for what purpose. Do you send a lot of texts or emails? Do you think you'll browser the web much? Thousands of available apps is a nice perk, but will any of them be any real use to you? Are the apps you do think you'll use available in a feature phone, such as checking the weather and stocks?
Don't be swayed into buying a phone you don't need by the hype. Especially one that will cost you thousands of dollars over the next two years.
Do you have the budget for an iPhone?
As tempting as an iPhone 4S seems, it's not worth busting your budget over. Even if you purchase the 16GB version for $199, remember that you'll also pay tax on it (and in some states carriers have to charge tax based on the unsubsidized price, so you're looking at $62 and up) and you have to have a data plan on top of voice minutes and, in some cases, texting.
Would you consider anything besides an iPhone?
The 4S is definitely a nice phone, but as I've pointed out elsewhere, many of its best features already exist in Android phones. Plus, with Android you can also get a bigger screen, 4G, mobile hotspot capabilities, and more.
Check out our posts comparing the iPhone 4S to the Galaxy Nexus, the Galaxy S II line, and the HTC Titan. If you're looking for a dual-core phone with a sweet camera, the Droid Bionic is a definite contender.

As an Amazon Associate I earn from qualifying purchases.