iPhone 4S: Should I Upgrade from an iPhone 4?
The iPhone 4S looks a lot like the iPhone 4 in your pocket, but looks can be deceiving. Many iPhone 4 users will benefit by making the move to an iPhone 4S, but there's a lot to consider before you wait in line or pre-order an iPhone 4S.
iPhone 4S — Should I Upgrade?
The short answer is yes if you have the budget for a new phone, prefer the iPhone platform over Android and you don't mind signing a two-year agreement.  The iPhone 4S has some notable improvements over the iPhone 4, especially in the speed, photo and video departments. There are also parts of iOS 5, Apple's new mobile operating system, that will only run on the iPhone 4S.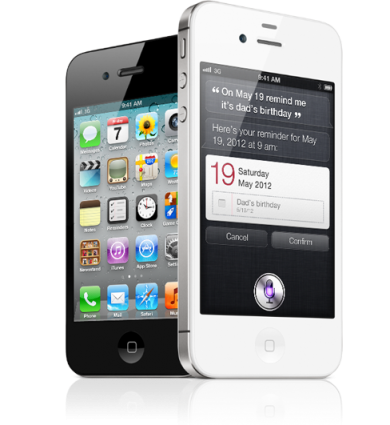 If you're looking for the latest and greatest wireless innovations and aren't 100% loyal to the iPhone platform you might want to consider an Android phone with 4G LTE technology. Those looking for a fast and reliable mobile Internet connection may be better served with a device like the Droid Bionic.
Cost of Upgrading to the iPhone 4S
The cost of upgrading to an iPhone 4S will vary dramatically depending on your carrier and how long it's been since you last upgraded.
Are you eligible for the advertised iPhone 4S price? (Total Cost $379 to $498)
If you're eligible for an upgrade, you'll be able to pay the advertised iPhone 4S prices of $199 (16GB), $299 (32GB) or $399 (64GB) plus taxes and fees. But that's not all you need to pay. Most states require mobile phone buyers to pay tax on the full unsubsidized cost of new phones. That's an extra $450 you need to pay tax on, which means you need to budget up to $81 for tax on average (assuming a 9.6% state and local tax according to Forbes). Tack on another $18 for an AT&T activation fee and you're up to $298 for an entry-level iPhone 4S.
Most people eligible for an iPhone 4 to an iPhone 4S upgrade are going to be AT&T subscribers. Most Verizon iPhone 4 owners won't be eligible since Verizon started selling the iPhone 4 earlier this year. AT&T's been selling the iPhone 4 since June of 2010.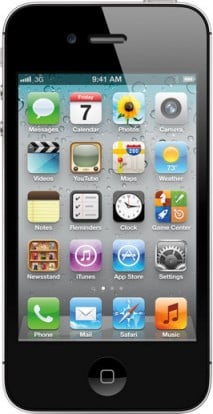 AT&T does offer select customers the fully subsidized prices, even if they're several months away from the end of their two-year contracts. The early discounts typically go to AT&T's most profitable customers, such as those with expensive plans and extras, such as the mobile tethering option. AT&T isn't going to offer you the lowest price on the iPhone 4S if you you have a bare-bones iPhone contract or are piggy-backing on a lower family plan. Some family plan subscribers will find that one iPhone 4 line is eligible for an upgrade while others are not.
Learn how to check your upgrade eligibility status.
Are you eligible for an early discount? (Total Cost $461 to $656)
If you have been with your carrier for a year, you might be eligible for a small upgrade discount on the iPhone 4S. This will vary from carrier to carrier, and even from line to line on family plans.
AT&T is offering some iPhone 4 owners a partial early discount of $250 off the unsubsidized price, bringing the 16GB iPhone 4S to $399. The 32GB iPhone 4S is $499 and the 64GB iPhone 4S is $599 if you fall into this camp.
Are you not eligible? (Total Cost $729 to $929)
If you are not eligible for an upgrade to the iPhone 4S at the end of your contract, or as an early upgrade, your only option will be to purchase the iPhone 4S at the off contract price.
The iPhone 4S off contract pricing is $649 (16GB), $749 (32GB) or $849 (64GB) plus taxes and any carrier fees. These prices are normally cut dramatically when you sign a new two year contract. In this case, you will need to plan for an extra $62 to $81 in sales tax.
Do You Hate Your Carrier?
Many AT&T iPhone 4 users are frustrated by call reliability issues, but refused to jump ship to Verizon since it didn't make much sense to buy the same phone all over again and pay an early termination fee.
But it's been eight months since Verizon started selling the iPhone 4 to non-Verizon subscribers, which means their early termination fees have decreased. AT&T subscribers need to pay $325, minus $10 per month if they want to cancel their contracts before the two-year agreement expires. Assuming you bought the iPhone 4 on launch day back in June 2010, you'd have to pay $175, which still hurts, but is worth it if you live or work in an AT&T dead zone that has a strong Verizon signal.
iPhone 4 users on Verizon's network cannot access data while on phone calls. This is especially frustrating if you use your iPhone 4 as a mobile hotspot, which means you can't share your iPhone 4's 3G connection with your notebook or tablet while talking.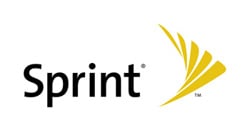 If you have limited data plans on AT&T or Verizon, the unlimited data plans that Sprint is offering may make it worth the switch for heavy data users.
Get $200 Or More For Your Old iPhone 4
Whether or not your eligible for a discount, you can sell your iPhone 4 back to Apple or any number of gadget buyback services (Gazelle.com and Nextworth are two of our favorites).  Selling your iPhone on eBay or Craigslist will fetch even more if you're willing to deal with strangers directly.
iPhone 4S Features
Upgraded Camera
The camera on the iPhone 4 is no slouch but Apple saw it fit to upgrade its successor with a camera that will have the competition playing catch up. In fact, Apple made it a point to point out how far behind the competition was at the iPhone 4S launch event.
The iPhone 4S has been outfitted with a new 8MP camera, which includes new optics and a better sensor. In short, the iPhone 4S camera is on par with many dedicated point and shoot cameras on the market. Don't believe it? Here are several sample photos taken with the iPhone 4S, which show off the abilities of the camera in several settings. (click to enlarge)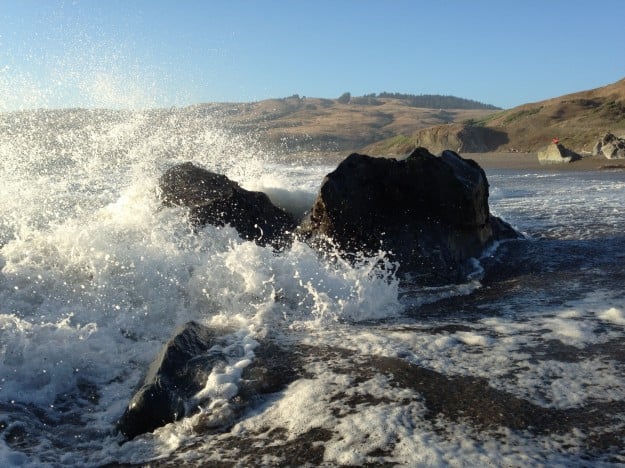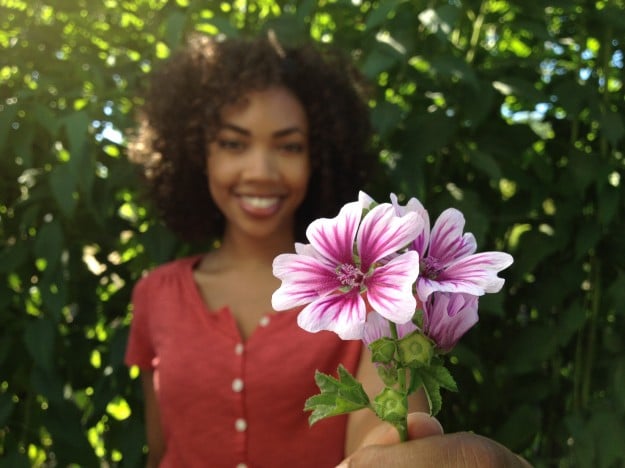 Click here to see all of the sample shots.
If you like to record videos, you are able to record in full 1080P HD and the camera uses built in image stabilization to help produce prettier video.
We should also note that the iPhone 4S' camera features face detection, something not found with the iPhone 4's camera.
Faster Processor
The iPhone 4S has the same A5 processor found in the iPad 2. This means that the iPhone 4S is nearly 2x as fast as the iPhone 4, and has 7x faster graphics. This makes for a snappier phone and prettier graphics when you play games like Infinity Blade.
Gaming won't be the only thing that will be made faster by the iPhone 4S' A5 dual-core processor. Watching video content should be an even smoother experience than it was on the iPhone 4 plus switching back and forth between applications and multitasking will be quicker than ever. The time it takes to load an application will also be much shorter due to the A5's powerful core.
The best part? There is no sacrifice in battery life. In fact, the iPhone 4S will last even longer than the iPhone 4.
New Antenna
Last year's iPhone 4 was part of a debacle dubbed Antennagate that saw Apple hand out free bumper cases to please owners concerned about a perceived 'death grip.' So, we knew that Apple was going to find a way to improve its antenna for this new phone.
The iPhone 4S' antenna has been changed in a way that allows the cellular radio inside the device to determine which of the two antennas, embedded in the stainless steel bands on the sides, will offer the best signal.
That means, at least in theory, that there should be no death grip on the iPhone 4S because the radio will use the antenna that's not being blocked by the hand.
World Phone
The iPhone 4S will be a true world phone. It contains both GSM and CDMA radios which means that you can travel the globe and use it like you would in your hometown.
This is a feature that is not available on either the AT&T or Verizon iPhone 4. So, if you're a world traveler or find yourself on planes and in hotels on business, the iPhone 4S is certainly a phone to look at.
New Assistant App – Siri
Perhaps the biggest reason to consider an upgrade is the iPhone 4S exclusive assistant app called Siri. The iPhone 4 won't have this ability, even after you upgrade to iOS 5.
Siri is a virtual assistant for your iPhone. The app can respond to a number of requests including,
Ask for a Reminder – At a specific time or place
Ask to send a text
Ask or the weather
Ask for information – Like a restaurant
Ask to schedule a meeting
and much more
For more on Siri, check out why Siri could make the iPhone 4S worth the upgrade.
Bottom Line
Since the iPhone 4S isn't a completely new phone, many may choose to wait until they can get the phone at the fullest discount. But if you can get a good trade-in price for your old phone that offsets the cost of upgrading early or even switching to a new carrier, go for it. There are enough advantages to the iPhone 4S to justify an upgrade that cost you much. But if you're looking at having to pay the unsubsidized price or an early cancellation fee, consider holding off.

As an Amazon Associate I earn from qualifying purchases.