iPhone 4S Shows Up in Photos, Is It The iPhone 5?
M.I.C. Gadget has posted two interesting photos today which apparently show a device that the website calls the iPhone '4S', a version of the iPhone that Apple has apparently been giving to game developers in preparation for the iPhone 5.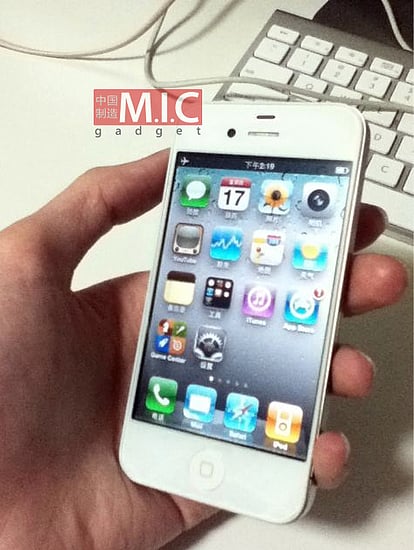 There is also a possibility that the photos we see here, if they are real of course, could be the next incarnation of the iPhone. The report on the iPhone 4S mentioned nothing about a larger screen so this very well could be the next-generation iPhone 5.
The photos seem to go hand in hand with that report last week that stated that the next iPhone might possibly have an edge to edge screen that measures 3.7-inches. You can also see that Apple's new proximity sensor is on board as well.
While this is certainly a prototype, it very well could be one of the designs that Apple is mulling over for its next iPhone which reportedly will go into production in July or August and hit shelves at some point during the month of September.
If this is the new iPhone, we could see Apple release the iPhone '4S' this year and go with familiar naming convention, delivering an iPhone 4GS with 4G connectivity in 2012.
(Via 9to5Mac)

As an Amazon Associate I earn from qualifying purchases.