iPhone 4S vs Galaxy Nexus: Features, Carriers, Software
Apple went ahead and announced its long awaited next-generation iPhone on Tuesday, a device that's called the iPhone 4S. It features a number of improvements including a faster processor, a better camera and a new antenna. In addition, it's also going to be powered by iOS 5 which will be arriving with hundreds of new features, one of which is a powerful assistant voice control tool called Siri. In other words, it's going to be tough for Android to compete. Or is it?
We have known for awhile now that a device called the Nexus Prime was in the pipeline, a device that could possibly compete with the next iPhone. Thing was, we didn't know much about the phone, that is, until the last two days happened.
Yesterday we saw two promo videos surface. We then saw the clearest image of the Nexus Prime yet. Then, today, the biggest leak yet. A full spec listing of the Nexus Prime along with its real name.
The Samsung Galaxy Nexus.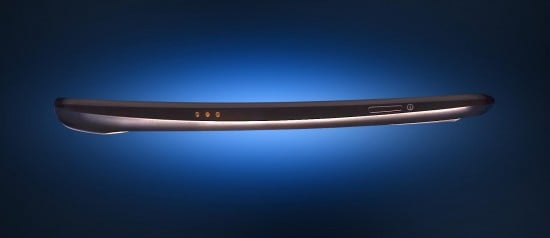 It's an impressive sounding device, just like the iPhone 4S is and that means that those looking to get a new phone will be looking at both of them closely.
But how do they stack up on paper?
Let's take a look.
Hardware
 Features
iPhone 4S
Samsung Galaxy Nexus
Weight and Dimensions

Height: 4.5 inches (115.2 mm)
Width: 2.31 inches (58.6 mm)
Depth: 0.37 inch (9.3 mm)
Weight: 4.9 ounces (140 grams)

Camera
 8 megapixels

Autofocus
Tap to focus
LED flash
Backside illumination sensor
Five-element lens
Face detection
Front camera with VGA resolution

5 megapixels

1.3MP front-facing camera

Video Recording
 Improved HD video recording

1080p 30 fps
Tap to focus while recording
LED light
Video stabilization

 HD video recording
Display
 High-resolution Retina display

960-by-640 resolution
326 ppi
Multi-Touch

Super AMOLED Plus HD Display

1280 x 720
4.65-inches
Curved Glass

Cellular and Wireless

UMTS/HSDPA/HSUPA
GSM/EDGE
CDMA EV-DO Rev. A2
Wi-Fi 802.11b/g/n
Bluetooth 4.0

Other Key Features

Siri Assistant
16GB/32GB/64GB
512MB of RAM
Apple A5 Dual-Core Processor

32GB of storage
NFC
1GB of RAM
TI OMAP 4460 dual-core Cortex A9 processor clocked at 1.2GHz
Keep in mind, the Galaxy Nexus' specs are, at this point, rumor.
Software
The software on both devices is going to be one of, if not the biggest draw for consumers. Apple's iPhone 4S is going to employ iOS 5 which employs hundreds of upgrades from the previous version including wireless updates, Newsstand, a better Notification system, and more.
It also has a new voice control feature called Siri that aims to revolutionize the way we use our phone. Hold down the home button and out pops Siri. Ask Siri what the weather is like, it bring it up in your location. Ask Siri to set an alarm, it does that for you. Need to make an appointment on your calendar, Siri can do that for you too.
Siri is impressive and it will be interesting to see how its received by the public.
The Galaxy Nexus has some serious software on its side too. At CTIA on October 11th, Sammy and Google will not only announce the Galaxy Nexus, but they will also showcase the next major Android update, Android Ice Cream Sandwich.
Android 4.0 is still a little bit of a mystery but we do know how its going to appear on the Galaxy Nexus.
In pure vanilla form.
That means that it won't have any TouchWiz and it likely won't have any Verizon bloatware. This is the experience that Verizon customers and those looking to get on board LTE have been waiting for and if Ice Cream Sandwich is even somewhat amazing, the Galaxy Nexus' software will easily be on par with what Apple has done with iOS 5 and the iPhone 4S.
Carriers
Many in the Android world and beyond were hoping that the Galaxy Nexus would be available on several carriers. Unfortunately, it looks like this device is going to be a Verizon exclusive here in the U.S., at least for the time being. Thing is, AT&T, Sprint and T-Mobile all have the Galaxy S II so it would be a little odd to see them launch this shortly afterwards.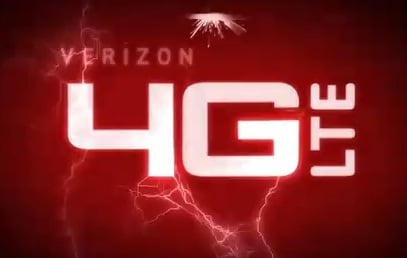 So, we wouldn't hold your breath.
As for the iPhone 4S, it will be available on three different carriers in AT&T, Sprint and Verizon and Sprint will of course be offering up unlimited data for it.
With the Galaxy Nexus being on Verizon only, those without grandfathered unlimited plans on Verizon will have to sign into a tiered data plan.
In addition, the Galaxy Nexus is going to be a 4G LTE phone. The iPhone 4S doesn't have those capabilities. In fact, it won't even have HSPA+ 4G data speeds.
Instead, it will be limited to CDMA on Sprint and Verizon and HSDPA on AT&T.
Pricing
Pricing of the Samsung Galaxy Nexus is currently unknown. There hasn't been any chatter regarding its price but now that we know it has 4G LTE on board we can make some guesses.
Verizon's last 4G LTE device, the Motorola Droid Bionic, launched for $300. And considering the specifications and the excitement surrounding this phone, we can't help but think that Big Red will do the same here.
They would certainly be pricing people out and quite frankly, it would put the phone at a complete disadvantage to the iPhone 4S as it would be both expensive and limited to one carrier.
Apple's device is expected to check in on all carriers at $199 for the 16GB, $299 for the 32GB and $399 for the $64GB model.
Release Date
While we know the precise release date of the iPhone 4S, we're still unclear as to when the Galaxy Nexus will be hitting Verizon. We've heard October 27th and we've heard November 3rd but we might not know for sure until Samsung and Google make the announcement at CTIA.
https://www.youtube.com/watch?feature=player_embedded&v=pMWL3_4C4VY
And even then, we may not get any sort of release date or pricing specifics.
That would be a travesty and I doubt they would torture people like that.
As for the iPhone 4S, pre-orders for the phone will officially start on all three U.S. carriers on Friday and those not looking to get it on pre-order will have to make an attempt to get it on October 14th.

As an Amazon Associate I earn from qualifying purchases.