iPhone 4S vs. HTC One X: Camera Comparison
The iPhone 4S has one of, if not the best cameras available on a smartphone. And today, the iPhone 4S' camera has been put up against a camera on one of the most highly anticipated phones of the year, the HTC One X.
During the Mobile World Congress in Barcelona, HTC's Peter Chou actually took some shots at the camera on the iPhone 4S saying that the camera on the HTC One X was arguably better.
Well, CNET Asia has gotten its hands on an HTC One X early, it won't arrive until Monday, April 2nd, and it has posted some comparison photos shot with both the iPhone 4S and the HTC One X.
Overall, it appears that Chou wasn't too far off with his claims because in CNET's tests, the HTC One X was able to hang with the sensor in the iPhone 4S.
Read: iPhone 4S Review.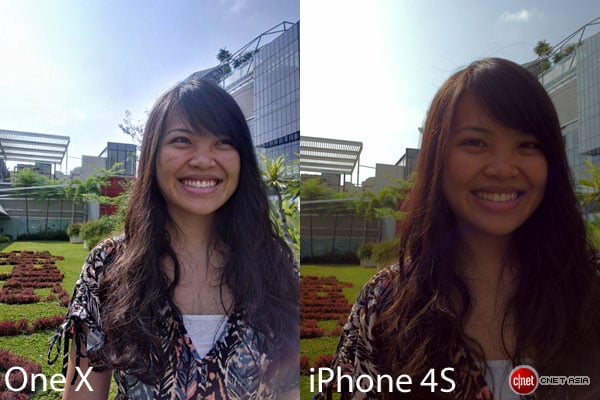 Here we see the HTC One X's HDR capabilities in action and the result is pretty impressive. The iPhone 4S, clearly, is much darker, and less vivid.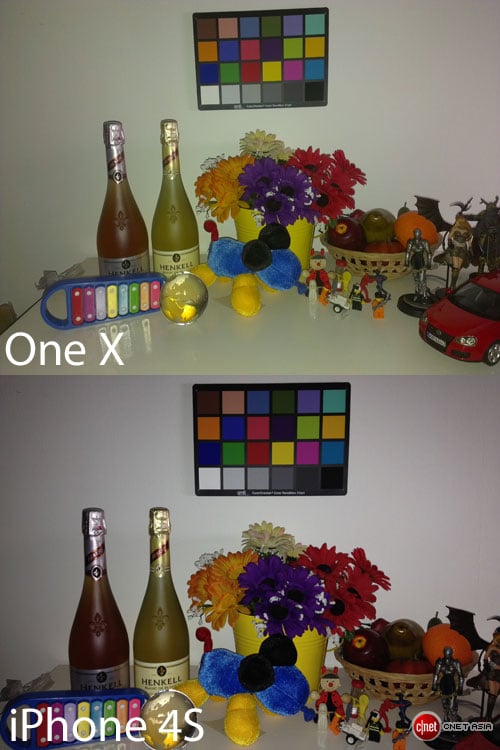 This photo was taken using the LED flashes found on both the iPhone 4S and the HTC One X. The One X's camera will automatically determine what flash setting to use when in different environments and, at least in this test, it appears to have provided a better photo.
It almost feels like there is a spotlight on the subject in the iPhone 4S photo. The One X photo feels much more natural.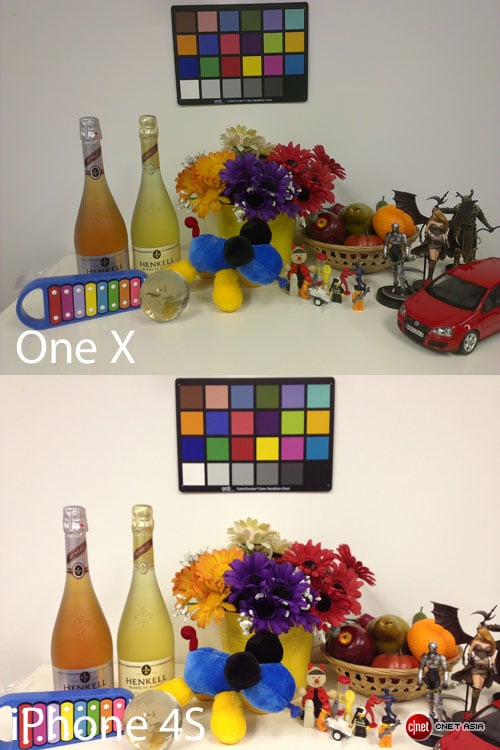 Same subject matter, different lighting and this is where the iPhone 4S camera really shines. The overall photo is much crisper than the one taken with the One X and the colors are much richer.
And again, the iPhone 4S' camera provides a richer photo. The colors are, again, what stand out.
Bottom line, we know that the iPhone 4S camera is good and it appears that the  camera on the One X is as well . The iPhone seems to best the One X's camera in normal, indoor lighting environment while those looking to shoot HDR outside or with flash indoors might like the HTC One X.
We'll certainly know more about both when the One X launches next week in Europe and in April or May on AT&T in the United States.

As an Amazon Associate I earn from qualifying purchases.