iPhone 4s vs. iPhone 6 Rumor Breakdown
As the iPhone 4s approaches its third birthday and perhaps its final iOS update, users still clinging the the ancient former flagship are looking at their options. One of those options is the iPhone 6, Apple's brand new 2014 iPhone release that's expected to touch down in just a few short weeks. Here, we take an early look at the iPhone 6 vs iPhone 4s.
Last September, Apple took the stage and announced two brand new iPhones in the iPhone 5s and the iPhone 5c. When it announced these two devices, it killed off the iPhone 5 but kept the iPhone 4s around as the free-on-contract rival to the budget Android smartphones that populate the landscape. To this day, the iPhone 4s remains available on the Apple Store, free of charge to those that are willing to sign a new two year contract.
The future, at least at the moment, appears bright for owners of the iPhone 4s. Back at WWDC 2014, Apple confirmed that it would be getting an iOS 8 update this fall, prolonging the life of a device that was once heralded as Apple's latest and greatest device.
Despite the arrival of iOS 8, we've talked to some iPhone 4s users who are finally in the market for a new smartphone in 2014 and many of them have their eyes on Apple's next iPhone release, the iPhone 6.
Apple's iPhone 6 is rumored to be a powerful successor to the iPhone 5s and a device that's chock full of upgrades including a high-powered processor, large high-resolution display, improved camera, Touch ID fingerprint technology and more. Needless to say, it's going to offer some perks that the iPhone 4s doesn't have.
We don't need to see the iPhone 6 to know that it's going to trump the iPhone 4s in just about every way. Successors, especially those that come three years later, tend to do that. However, it's still important for current iPhone 4s users to assess the situation and absorb as much information as they possibly can ahead of the iPhone 6 release.
iPhone 6 rumors have begun to firm up to the point that we're comfortable making a full blown comparison to the iPhone 4s. Here, with upgraders in mind, we take a look the iPhone 6 vs iPhone 4s and what we believe are the key differences between the two.
Design
When the iPhone 4s arrived on shelves, it featured one of the best smartphone designs available. Here's how we called it all the way back in 2011 in our iPhone 4s review:
If you found the iPhone 4 attractive, you will find the same beautiful, but breakable, glass back and eye-catching metal antenna circling the edge of the phone.

Apple's attention to craftsmanship carries over, resulting in a premium look and feel. The iPhone 4S feels solid in your hands, and unlike many other smartphones we have reviewed, there is no creaking of plastic battery covers when you are using the iPhone 4S.
From what we're seeing and hearing, the iPhone 4s design is going to be vastly different from the iPhone 6's. This shouldn't come as much of a surprise given how big of a leap the iPhone 5 and its industrial metal design took back in 2012.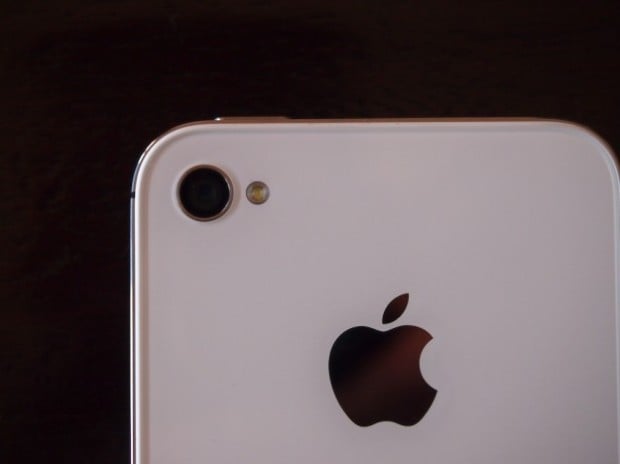 iPhone 6 design rumors have become very specific over the past few months. At this point, virtually all design rumors point to a brand new design, different than the iPhone 5 and iPhone 5s designs that consumers have gotten to know over the past two and a half years.
The key ingredients appear to be a thinner frame, perhaps as thin as 7mm, a taller and wider footprint to accommodate a larger display, an aluminum back, and Sapphire in the front to protect the display from harm. Sources are still back and forth on the use of sapphire but they agree on the big change to the device's overall look and feel.
Apple's iPhone 6 is almost certainly going to come with the Touch ID fingerprint sensor that came with the iPhone 5s. The iPhone 4s, like the iPhone 5, comes with a regular old home button.
Unfortunately, the iPhone 6 itself has yet to leak and there is a good chance that Apple will clamp down on leaks until the announcement. We were able to go hands on with Spigen's upcoming iPhone 6 case and the video below will give you a pretty good idea about what to expect from the iPhone 6 design. The mockup is based on rumors but there is a good chance that Spigen is armed with inside info.
To get a better idea about how the iPhone 6 might look, take a look at the iPhone 6 concept video below. This iPhone 6 concept is based on recent iPhone 6 rumors and it offers a glimpse at what the real iPhone 6 could look like when it arrives later on this year.
With that in mind, here are the key design takeaways, thus far, for iPhone 4s users:
It'll likely be very thin with curved edges.
Touch ID is a given at this point. The iPhone 4s doesn't have Touch ID.
The build materials are rumored to be metal and sapphire. The iPhone 4s is comprised of glass, plastic and a little bit of metal.
Display
If you own an iPhone 4s then you know that it boasts a tiny 3.5-inch Retina Display. 3.5-inches used to be the norm for the iPhone until Apple introduced the iPhone 5 and its 4-inch Retina Display with 16:9 aspect ratio.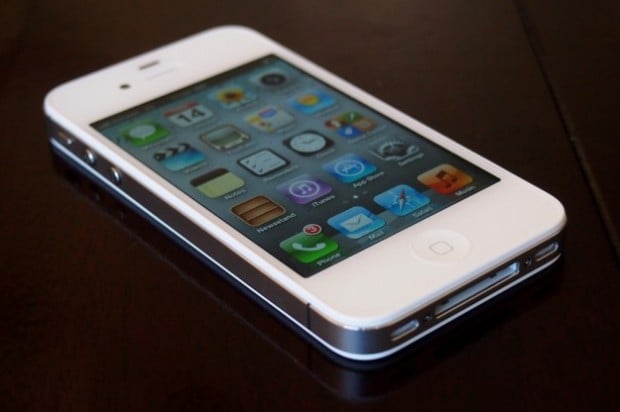 iPhone 6 rumors continue to suggest that Apple will increase the size of the iPhone display even further while tacking on improved resolution to better compete with Android smartphones.
Rumors point to a brand new higher-resolution Retina Display measuring both 4.7-inches and 5.5-inches. Apple's iPhone 6 will reportedly deliver a 4.7-inch screen with a 1704 x 960 resolution that delivers a 416 ppi experience. This, if true, would make for better looking content and a better looking iOS 8 experience.
Again, the increase in size will likely mean an increase in the overall size of the iPhone. Leaks continue to point to a wider, taller iPhone though as we've learned, the 4.7-inch model may not be that much bigger than the iPhone 5s. In the video below, we take a look at how the device could compare to the current iPhone design.
By thinning out the bezels and making a few other tweaks, Apple could potentially limit the overall size difference and keep the iPhone compact and easy to use with one hand. The 5.5-inch iPhone 6 appears to be much larger than the 4.7-inch model and thus, it could be a whole lot bigger than the 3.5-inch iPhone 4s, a device that noticeably smaller than the iPhone 5s and iPhone 5.
Key takeaways here include:
iPhone 6 will likely come with at least one large screen size, possibly two. Both would be much bigger than the 4-inch iPhone 4s.
Higher resolution with same 16:9 aspect ratio for iPhone 6 possible.
Larger screen means larger device. 5.5-inch model will likely tower over the iPhone 4s.
Specs
While the display and design will likely be in focus on the iPhone 6, Apple's brand new iPhone release will come equipped with a number of other specifications to help bolster its spec sheet.
Here, we put the latest rumors together. Keep in mind, this is a partial spec sheet but it should give you an idea about what to expect from the iPhone 6 vs iPhone 4s.
iPhone 6
iOS 8
4.7-inch/5.5-inch Sapphire displays
16GB / 32GB/ 64GB / 128GB storage options
3.2MP front-facing camera
802.11ac WiFi
Touch ID Fingerprint Sensor
iPhone 4s
Apple A5 Processor
iOS 7.1 (will get iOS 8)
3.5-inch Retina display
16GB / 32GB/ 64GB storage options
0.3MP front-facing camera
8MP rear-facing camera
1,432 mAh battery
802.11 a,b,g,n,n WiFi
Here's the breakdown:
The iPhone 6 will almost certainly have a superior camera. Rumors point to a camera between 8MP and 13MP with Optical Image Stabilization. Apple goes big every year on the camera so this is an area where iPhone 4s users should expect a noticeable change.
New processor. The iPhone 6 should come with a 64-bit A8 chip that puts the A5 chip in the iPhone 4s to shame. Better battery life, multitasking and more are possible.
NFC on the iPhone 6 would enable mobile payments but we're not sold on this feature yet.
Software
The iPhone 4s currently runs iOS 7.1.2, Apple's current version of its iOS 7 operating system. This fall, the iPhone 4s will get upgraded to iOS 8, the software that debuted at WWDC 2014 and the software that will almost certainly make its debut on board the iPhone 6 later this year.
iOS 8, currently available to developers in beta form, doesn't look a whole lot different than iOS 7 but it will come with a number of notable changes including improved Notifications and improvements to photos. The video below shares one of the key features coming inside the iOS 8 update. Apple has packed over 100 new features inside of iOS 8 and the iPhone 6 should get all of them.
What's not clear is if the iPhone 4s will get the same feature set as the iPhone 6. Apple will often provide diluted versions of its software to older devices especially those that are on their last legs.
Key things to keep in mind:
iPhone 6 will get every iOS 8 feature while the iPhone 4s may not.
iOS 8 will be the iPhone 4s' third major iOS update. iPhones typically get three before calling it quits.
Price
Rumors tell us that if Apple does release two iPhone models, the larger iPhone 6 will be more expensive than the 4.7-inch model. Analysts continue to point to a $100 price difference between the two with rumors suggesting $199.99 and $299.99 price points.
This isn't set in stone but the takeaway here is this. iPhone 4s users coming off contract or simply looking for a new iPhone need to expect to pay at least $199.99 for the iPhone 6. Those buying off-contract will probably encounter a $600 price tag or more.
If you're thinking about buying the iPhone 4s, it will remain dirt cheap until it fades away.
Release Date
Those weighing the iPhone 4s vs iPhone 6 upgrade are going to have to wait a few more weeks (at least) to make a decision.
iPhone 6 release date rumors center around the month of September. The latest iPhone 6 release rumors once again put the larger 5.5-inch model outside of the initial launch date with a launch potentially coming in 2015 rather than in 2014. This differs from most rumors which put both devices inside the current year, ahead of the holidays.
While the 5.5-inch model could be delayed, sources agree that the 4.7-inch iPhone 6 will be out ahead of the holiday shopping season. September 19th has been thrown around as a possible release date as has September 25th. Apple tends to release its devices on Friday and both of those dates fall on Fridays in late September.
Right now is a perfect time for iPhone 4s users to start preparing for the iPhone 6 release date.
Quick Advice
At this point, iPhone 4s upgraders should wait for the iPhone 6 to arrive before making a decision. When the iPhone 6 goes on sale, it will also drive the prices of top Android smartphones down so if it doesn't live up to your standards, you can probably snag something else on the cheap.
So hold off if you can. The iPhone 6 looks like a solid upgrade over the iPhone 5s, iPhone 5 and yes, the iPhone 4s.

As an Amazon Associate I earn from qualifying purchases.