Apple to Talk iPhone 5 Accessories on November 7th & 8th
Apple will hold a Made For iPhone/iPad/iPod seminar on November 7 and 8 to talk to accessory makers about a few changes according to a TechCrunch report.
In the MFi seminar Apple will talk to accessory makers about making their accessories for the iPhone 5 and other new iOS devices. A major point of the event will be the Lightning port which Apple's hasn't opened to any third-party manufacturers yet.
Apple will detail working with the Lightning port in the iPhone 5, iPod touch, iPad Mini, and other new iOS devices at the MFI seminar. It will explain how the port works to accessory makers and it will open the port for approved third-party use.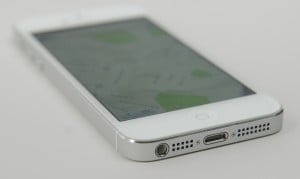 While third-party accessory makers can soon make their own Lightning accessories, Apple will control who gets the parts necessary. According to TechCrunch's sources while the prices of parts for the Lightning port aren't extremely high, they are more expensive than standard USB parts.
The timing of the seminar means some accessory makers can get their devices out in time for the holidays. Users will likely find a selection of simpler Lightning accessories like docks and speakers before the end of the year.
More complicated devices like external battery packs, however, likely won't make it to the holidays because of the event. More iPhone 5 Lightning accessories will likely come to market shortly after the holidays early in 2013.
There are a few unauthorized third-party accessories using cracked authenticator chips in the Lightning cables, but those will likely run into legal troubles. While the wait for official accessories is a bit long, it's better to wait for Apple-approved devices than using risky unauthorized Lightning accessories.

As an Amazon Associate I earn from qualifying purchases.