iPhone 5 Battery Problems Solved by Free Apple Fix
Almost two years after initially releasing the device to the public, Apple is now offering some iPhone 5 owners free battery replacements after the company determined that many units are having battery problems, although it claims that it's only a "very small percentage."
Unfortunately, not every iPhone 5 is eligible for the free battery replacement, and Apple says the affected iPhone 5 devices were sold between September 2012 and January 2013, and fall within a limited serial number range. If your iPhone 5 qualifies and you're experiencing poor battery performance, the Cupertino-based company will replace your iPhone 5 battery free of charge.
You can check to see if your iPhone 5 qualifies by entering the device's serial number in the text box on Apple's website. If you're not sure where to find your iPhone 5's serial number, it's stored on your device in iOS. Simply open up the Settings app and navigate to General > About. Scroll down and you'll see your iPhone 5's serial number in the list.
You can get your battery serviced at either an Apple Authorized Service Provider or an official Apple Retail Store. You can also send it to Apple through the mail if you don't live near a physical Apple location.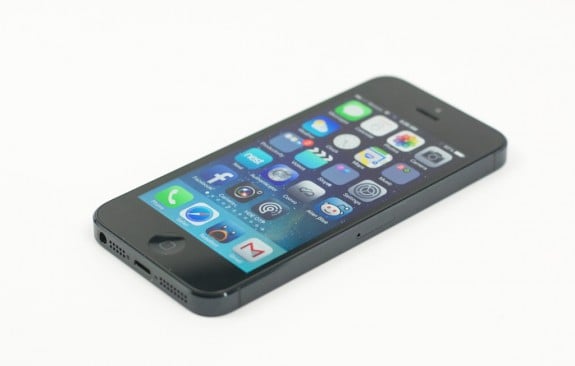 Of course, before you take your iPhone 5 to Apple to get the battery replaced, you'll want to back up your data to iTunes or iCloud, that way no data is lost if Apple resets everything, which will likely be the case.
Furthermore, if your iPhone 5 has existing damage, like a cracked screen, that will need to be repaired before you send your device in to get the battery replaced, as Apple will not replace the battery of a damaged iPhone 5.
You can get the battery in your iPhone 5 replaced up until March 1, 2015, but it's important to note that it doesn't extend your iPhone 5's warranty.
This isn't the first issue that the iPhone 5 has been plagued with in its two years of existence.  Earlier this year, Apple launched a similar program that would replace the sleep/wake button on affected iPhone 5 units. Models manufactured through March 2013 may have been affected and it appears the program is still live, so if you're having issues with the power button on your iPhone 5, it looks like you still have time to get it fixed.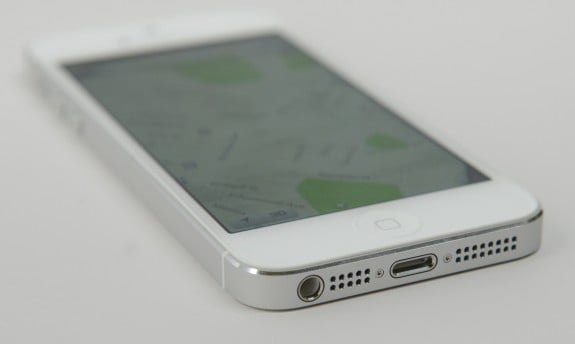 While you can let Apple handle everything for free, dealing with the company and having to go without your main device for almost a week (if you mail it in) just isn't in the cards for some users. That's where DIY (Do It Yourself) comes into play.
Most people probably don't feel comfortable enough to replace iPhone 5 components themselves, but if you're feeling up to the task and willing to take a risk, iFixit has guides that show you how to replace various components on the iPhone 5.
Take note that the task is fairly difficult and it's not as easy as just opening up your iPhone and replacing the power button. You have to disassemble a ton of parts just to get to the power button, mostly because Apple has their hardware locked down and the company makes its products difficult to repair — not because they don't want people messing with the insides, but because of different design elements and making the phone as thin as possible.
You'll also need some specialty tools, like a pentalobe screwdriver, some plastic spudgers (which are used to pry open the iPhone 5 assembly), and a suction cup to help carefully take off the touch screen. Of course, iFixit sells a kit that you can buy, so it's fairly easy to get a hold of all the tools you need (and it will cost you money), but just be aware that it will difficult repair if you've never pried open an iPhone before.

As an Amazon Associate I earn from qualifying purchases.