iPhone 5 Carrier Breakdown: Speed, Coverage, Quality & More
So you're going to get the iPhone 5 when it is expected to launch in October. Unlike past iPhone launches, this time around you may have many more choices. If the rumors come true, the iPhone 5 will arrive on AT&T, Verizon, Sprint and T-Mobile at the same time.
This is a departure from past iPhone launches which, up until February 2011, was limited to AT&T. Verizon has had the iPhone 4 for several months now, and sold quite a few of these devices. If you have been holding out, there are about to be a few more options.
In this case, choice is great for the consumer. Cell phone networks vary from location to location, which means that the perfect cell phone network for the iPhone in my neighborhood may not be the same in your neighborhood. This guide has gathered call phone carrier rankings across a number of categories to help you make the right choice.
Keep in mind that you'll be signing up for a two-year contract, so it's worth taking some time and possibly paying an early termination fee if you need to switch to a carrier with better speeds, coverage, call quality and customer service.
Best Cellphone Network for the iPhone 5
Network Speed – T-Mobile
If you plan to download music, stream Pandora and watch loads of Hulu and Netflix on your iPhone 5, network speed is important. Keep in mind that speed isn't the only consideration, since speed doesn't matter when you have no coverage.
To see who has the fastest network, you have to pay attention to the ratings, which often include the super fast 4G LTE networks, which the iPhone 5 won't likely have access to.
The fastest 3G network in most U.S. areas is T-Mobile, which beat out AT&T, Verizon and Sprint in PC Magazine's recent cell phone speedtest, which took place in 21 cities across the U.S. While it was beat out by Verizon 4G, this isn't likely to be a factor with the iPhone 5.
Check out the full speed test results to figure out which carrier ranks tops in your region.
Network Coverage – Toss Up
As I mentioned, all the speed in the world won't help if you don't have coverage. While most carriers are filling out their networks, even in rural areas, this is one criteria you need to pay a lot of attention to.
The best cell phone network will vary from person to person, the best way to figure out which network is the best fit for you is to ask friends and social network connections in your area who has the best coverage. This anecdotal evidence may be harder to make a decision on, but in my experience is better than aggregated data for ranking coverage, just be sure to take their opinion on a company they currently use, or just left since networks are growing every day.
You can also use a tool like CellReception.com to see what others in your area are saying about cell phone signals, but in rural areas this isn't going to offer a lot of feedback.
Another excellent tool is the BillShrink Wireless guide. This free to use tool will compare your plan as well as tell you which companies have the best coverage where you live and where you work.
Call Quality – Verizon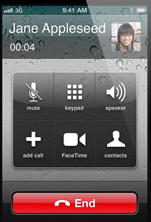 Assuming you'll use the iPhone to make actual calls, call quality is important, perhaps more important than network speed.
This is another criteria that will vary, but according to J.D. Powers, Verizon has the best network for call quality, and my anecdotal experience backs this up from both ends of the phone call.
According to J.D. Power, Verizon is the top pick in the Northeast, Southeast, Southwest, West and is tied with AT&T in the Mid-Atlantic with AT&T. The only company that beat out Verizon completely is US Cellular in the North Central area, but they won't likely have the iPhone 5.
This is based on the following criteria, "dropped calls; static/interference; failed call connection on the first try; voice distortion; echoes; no immediate voicemail notification; and no immediate text message notification."
Customer Service – T-Mobile

When it comes to customer service, J.D. Powers ranks T-Mobile first place, with a close second taken by Verizon.
T-Mobile picked up the honors with a score of 758 out off 1,000 by delivering better customer service over the phone, answering questions and solving problems faster than the competition.
I wouldn't expect this to take the top billing, but it is important to keep in mind since you will have to contact customer service at least once while you have your phone.
Pricing and Unlimited Data – Sprint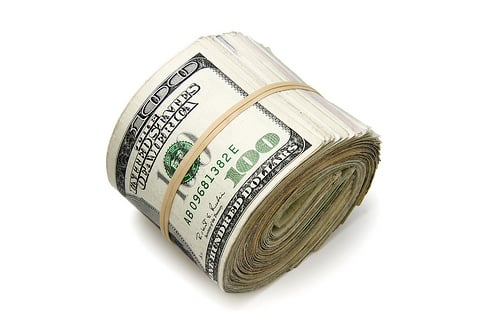 Pricing between carriers is pretty close per month, but when you take that cost out over the life of a two-year contract, you can save $120 to $240 — roughly the cost of the iPhone 5.
Verizon – $79.99 – 450 minutes, 2GB data
AT&T – $74.99 – 450 minutes, 2GB data
Sprint – $69.99 – 450 minutes, Unlimited data
T-Mobile – $69.99 – 500 Minutes, 2GB data
Right now, Sprint is the only carrier that offers unlimited data plans to new customers, which is even more attractive if it gets the iPhone 5. It is possible that Sprint will drop the unlimited plan, or raise the price, when the iPhone 5 comes out like the rest of the carriers have, but this isn't set in stone.
The Best Network for the iPhone 5 is…
Well, after pouring through this data and plenty of anecdotal accounts, the best network is tough to pick.
If you want call quality and coverage, and are able to take a hit on speed, Verizon looks like the top pick.
If you have great T-Mobile coverage where you use your phone, then the speed and customer service are attractive.
AT&T is tough to get behind. Even though AT&T has decent speeds and OK coverage, the carrier has a long history of issues with call quality and the iPhone, especially in metro areas.
About the only thing Sprint has a clear lock on right now is the fact that they still offer unlimited data, and we don't know if that will be around come October. If it is, then people who want to switch from a current carrier should look into Sprint's coverage and speeds in their area.
If I were to get the iPhone 5, I would pick Verizon since the company has the best coverage in my area and I am already a customer so I could keep my unlimited data. If I was looking, Sprint would be the only other option in my area, but their local coverage isn't as good.
[poll id="15″]
Money via Flickr AMagill