iPhone 5 Coming To Walmart Straight Talk January 11
On January 11 Walmart's Straight Talk carrier will carry the iPhone 5 and iPhone 4 with unlimited plans for $45 a month.
The iPhone 5 will cost $649 for the 16GB modle on Straight Talk, and the 8GB iPhone 4 will sell for $449 on the prepaid carrier. Like other prepaid carrier, Straight Talk doesn't require any contracts from its users.
Unlike other carriers Straight Talk only has two plans: a $45 per month plan with unlimited talk, text and web, as well as a $60 per month plan with the same features plus international calling to countries such as Mexico, Canada and India.
Read: Straight Talk Review: Affordable Pre-Paid Wireless for Smartphones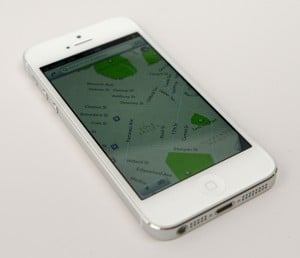 The iPhone 5 on Straight Talk will only support 3G and not 4G LTE because the carrier doesn't have a 4G LTE network to speak of.
This is the first time Straight Talk will sell any iPhone model to its users. Previously users who wanted to use an iPhone on the network had to buy their own unlocked device and buy a Straight Talk SIM to put in it. The Straight Talk iPhone 5 costs the same as the unlocked iPhone 5, but the process is now simpler for users to use the iOS phone on the network.
Walmart customers who buy the iPhone 5 in stores with a Walmart credit card will also be able to get a deal on the device itself. Those users can get a fixed-payment plan of $25 per month for the phone. Assuming the company doesn't add interest fees after a period of time users will pay off the iPhone 5 with minimum payments after 26 months, two months after a typical two-year contract would end.
At such a high unlocked price the iPhone 5 for Straight Talk isn't the ideal situation for all users, but it does bring Apple's popular phone to even more users who can't afford or don't want to pay for two-year contracts. The only downside is the slow relatively slow data speed on 3G.