iPhone 5 Coming with Curved Glass Screen?
Digitimes is reporting that the next incarnation of the iPhone, possibly called the iPhone 5, will be coming with "curved cover glass" for its display. If true, it's possible that we could see aspects of the Nexus S and the last generation of the iPod nano featured on the next iPhone.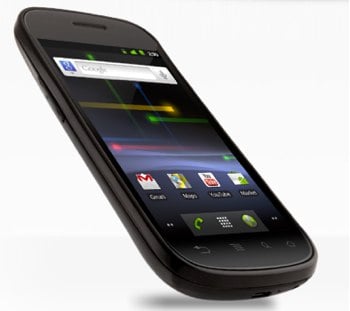 The report cites sources who have stated that Apple has procured 200-300 glass cutting machines that will be used by glass makers in an effort to yield a high volume of displays:
There has been no timetable yet for the volume production of iPhone 5 as Apple is currently still working with related suppliers including those involved in cover glass, glass cutting, lamination and touch sensors to improve yield rates, the sources commented.
Previous reports indicated that production of the iPhone 5 would begin at some point in August with a release at some point in September. There had also been reports that the next incarnation of the iPhone would merely be an iPhone 4 with bumped up hardware and some cosmetic changes.
So, in other words, Digitimes' report has confirmed that no one has any clue when the iPhone 5 will arrive or what it will look like when it does.
Via: MacRumors

As an Amazon Associate I earn from qualifying purchases.