iPhone 5 Could Bring 1.2 Million Devices to Sprint By Year End
Sprint may be getting the iPhone 5, right alongside AT&T, Verizon and possibly T-Mobile. The new iPhone is expected to arrive in October, and if it lands on Sprint, it could add up to an additional 1.2 million units — helping the carrier find new subscribers and helping Apple make even more money.
The estimated 1.2 Million iPhone 5's sold on Sprint by the end of the year comes courtesy of Maynard Um of UBS Investment Research. This launch would place the iPhone 5 on the three largest carriers, and could pose a bigger threat to Android.
Comparatively, when the iPhone 4 finally arrived on Verizon, the company was able to activate 2.2 million iPhones in the first quarter. This difference is possibly due to there being less pent-up demand for a Sprint iPhone.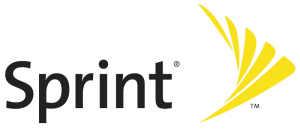 Instead of releasing four different iPhone 5 devices this fall, it is quite possible that Apple will release one device with the radios needed to work on any of these networks, and across the globe.
Based on the number of carriers expected to sell the iPhone 5, large consumer interest in the device (as well as other Apple products), UBS expects that Apple might see the best holiday quarter in history.

As an Amazon Associate I earn from qualifying purchases.