iPhone 5 Deal at Best Buy Cuts Price to $150 Today Only
Today Best Buy will offer any iPhone on any carrier to its customers for $50 off, cutting the price of the iPhone 5 down to $150 on a two-year contract.
The Best Buy deal extends to the iPhone 5 and iPhone 4S, but it only lasts for one day. Unlike other stores which only offer the 16GB model of the iPhone 5, Best Buy wells all storage options for the phone, so users can save $50 on the 32GB and 64GB models as well.
Users who want the deal can buy the discounted iPhone 5 in stores or online. Either way they'll have to go to their local Best Buy to pick up the new phone along with its contract.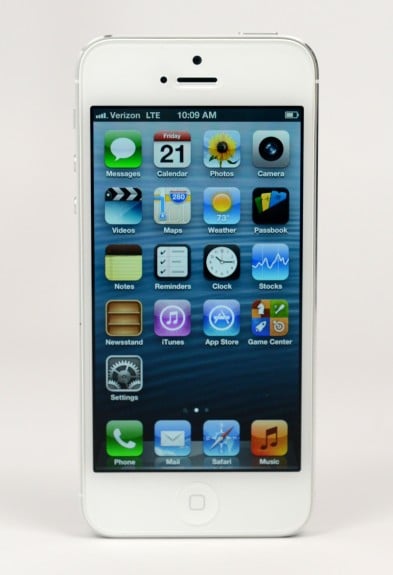 Best Buy's limited-time deal is currently the best price for the iPhone 5. Apple devices typically don't go on sale very often because of Apple's deals with its retail partners, so this could be the last time in a while to get a deal on the iPhone.
The last big sale on the iPhone 5 was last month when Walmart, Best Buy, Target and RadioShack all put the phone on sale. The best deal at the time came from Walmart which lowered the price of the 16GB iPhone 5 to $127. Walmart doesn't sell the 32GB and 64GB models of the iPhone, however, so the deal only applied to the base model.
While the iPhone 5 was difficult to find in stores and online when it first launched, finding one now isn't very difficult. Even with this deal the iPhone 5 is relatively easy to pick up when just walking into a store.
Apple and its suppliers finally caught up with the demand for the phone, it seems. Apple recently cut its parts orders for the iPhone 5, though it's not clear why Apple did so. The most likely explanation is the company overestimated how many iPhones it would have to produce to meet demand.