RadioShack Offers $25 Off iPhone 5 Deal
Today RadioShack announced it will offer a $25 discount on the iPhone 5 for AT&T and Sprint for the next two weeks.
From today until February 14 RadioShack will instantly take $25 off the subsidized price of the iPhone 5 for AT&T and Sprint. The discount applies to all storage capacities of the iPhone 5, and brings the 16GB model down to $175 on a two-year contract. With the discount, the 32GB iPhone 5 will cost $275 and the 64GB costs $375 on a two-year contract.
The discount doesn't apply to the iPhone on Verizon, though RadioShack doesn't say why.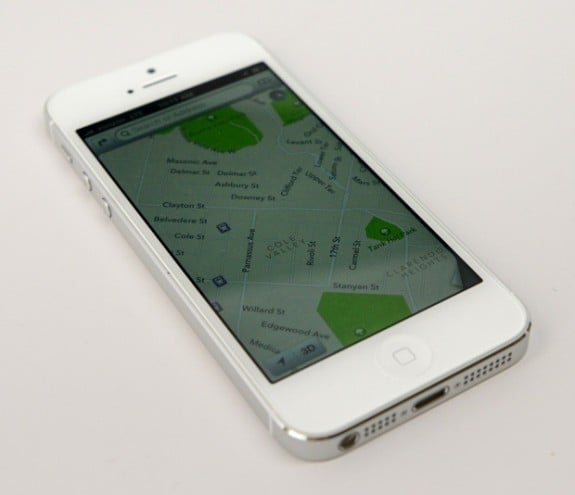 Users who are upgrading from an iPhone 4 or iPhone 4S can trade in their old phones for money towards their new phone through RadioShack's Trade & Save program. During the sale RadioShack will offer up to $250 for an iPhone 4S based on its condition. And iPhone 4 will get up to $150 of credit based on its condition.
Starting February 8 RadioShack will also offer a free screen protector to anyone who buys an iPhone 4S on AT&T, Sprint or Verizon. The screen protector is a PointMobl Glass Screen Protector, which typically costs $29.99. The screen protector promotion will run until February 21.
The RadioShack promotion is the currently the best discount on the iPhone 5, even if it's only for two carriers. If past sales are any indication, other retailers may price match RadioShack's promotion, but it's easiest to just got o RadioShack to ensure the $25 of savings.
Previous iPhone 5 deals brought the 16GB model of the phone as low as $127 during the holidays last year. Unlike Android phones which can drop in price dramatically after release (Amazon currently offers the Galaxy S3 for $0.01 on Sprint and $69.99 on Verizon), iPhone models typically stay at the same price Apple sets for them. That's largely because of the tactic's Apple uses to make sure retailers keep its prices consistent across the board.