iPhone 5 Deals Slash Price Ahead of iPhone 6
New iPhone 5 deals slash the price of Apple's former flagship as we inch closer to the fall and move closer to the inevitable iPhone 6 release date.
As we push deeper into the year and closer to Apple's rumored 2014 pipeline of new mobile products, we're starting to see retailers cut the price on select devices. Devices like the iPad mini, iPad Air and iPhone 5s have seen price cuts in recent weeks as companies try and attract those that might not be sold on Apple's new iPhone release.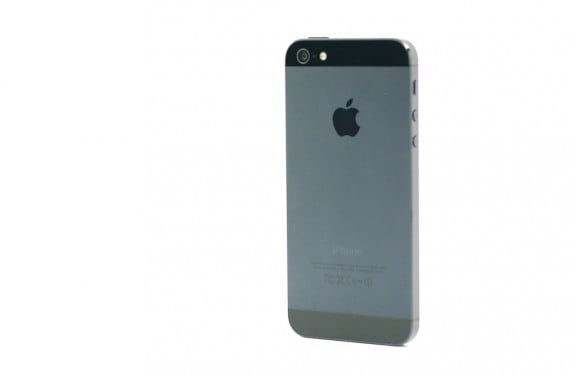 Today, we've spotted another deal on an iPhone that is no longer sold through the Apple Store but remains a solid option thanks to its hardware and its software experience.
iPhone 5 deals have sprouted up at eBay as the retailer looks to move a number of pre-owned, unlocked versions of the aging flagship from 2012. The iPhone 5 deals apply to unlocked versions of the 16GB, 32GB and 64GB versions of the iPhone 5, both the black and white models, and for carriers like AT&T, Verizon and Sprint.
Apple's iPhone 5 may not be the iPhone 5s but it's certainly tempting at $330 unlocked, off-contract. eBay's deal also includes free shipping and a satisfaction guarantee making this an iPhone 5 deal worth looking at as we move closer to the device's second birthday and the arrival of its brand new iOS 8 update this fall.
At the moment, eBay is only sold out of one model,  the white, 64GB version for Verizon, though we expect the retailer to sell out of a few more before the deal disappears.
eBay's price cut on the iPhone 5 comes just a few days after Walmart permanently cut the price on the iPhone 5s, dropping the the 16GB iPhone 5s down to $99.99 on-contract going forward. Those interested in the deal must buy the iPhone 5s for AT&T, Sprint, U.S. Cellular, or Verizon in a Walmart store and also sign up with a new two year contract, something that might make the choice a little more difficult given that the iPhone 6 is expected to make its debut in a few weeks.
Walmart is also offering a permanent price cut on the iPhone 5c, the plastic model that accompanied the iPhone 5s at launch. The iPhone 5c, Apple's $99 vibrantly colored iPhone, will cost just $29 through Walmart stores. Again, those looking to take advantage of the deal must sign a new contract locking the device in for two years, something that doesn't apply to today's iPhone 5 deal.
While these offers are tempting, consumers will need to weigh them against the upcoming iPhone 6. iPhone 6 rumors have been swirling for months, teasing consumers with potential features and dates. Rumors suggest that the iPhone 6 will come with a number of upgrades including a brand new design, a new camera that offers image stabilization, iOS 8, an A8 processor for better battery life and performance, Touch ID, better screen resolution, and two new screen sizes including a 4.7-inch model and a 5.5-inch iPhone 6.
Release date rumors suggest that Apple could release these two iPhone 6's at the same time despite rumors that pointed to two separate release dates. September 19th and September 25th have been thrown around as potential release dates though neither date has been confirmed.
It's still not clear where the iPhone 5s and iPhone 5c will fit into the iPhone lineup once the new iPhone arrives though there is a chance both will stick around. Apple is known for offering an iPhone lineup that hits on several different price points and with the iPhone 6 rumored to cost $199.99 and $299.99 for the larger model, it could find a way to slot the iPhone 5s and iPhone 5c into discounted roles.
Apple's current iPhone lineup consists of the $199,99 iPhone 5s, the $99 iPhone 5c and the free-on-contract iPhone 4s, a device that is nearly three years old and a device that will be getting iOS 8 when it arrives later on this year.
The iPhone 5 fell out of favor after the arrival of these two smartphones though retailers like eBay continue to keep it alive as a budget alternative to the flagship iPhone 5s.

This article may contain affiliate links. Click here for more details.