iPhone 5 Dimensions Allegedly Leaked by Case Maker
New images show what look like the full dimensions of Apple's next generation iPhone.
The images come from PC Tablet Cases, and they show a full break down of the dimensions of the iPhone 5 that looks similar to the previous leaks we've seen. They show a 5-inch iPhone 5 with the aluminum and glass back we saw a few weeks ago.
PC Tablet Cases received the dimensions from an employee of a "known" case maker who claimed the company will have iPhone 5 cases ready before the iPhone 5 actually debuts. The source even provided a render of one case, which looks like a simple model that could be from any case maker.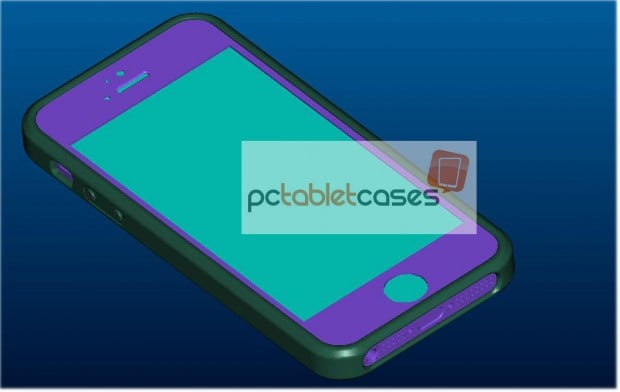 This isn't the first time we've seen cases made for an iPhone before its announcement. Last year several case makers designed cases for the rumored iPhone 5 that never materialized. With any luck for the case makers, the leaks we've already seen are the actual parts for the iPhone 5 this year.
The image that shows the dimensions of the iPhone 5 also shows parts of the phone we've seen so far. The phone itself measures 4.87 x 2.30 x 0.03 inches (123.83 x 58.57 x 7.6 mm), and uses the same microSIM as the iPhone 4/4S. To make the phone slim Apple redesigned a smaller dock connector, possibly one with 19 pins instead of the current 30 pins. The phone also has a redesigned, enhanced speaker next the headphone jack which will move to the bottom of the device.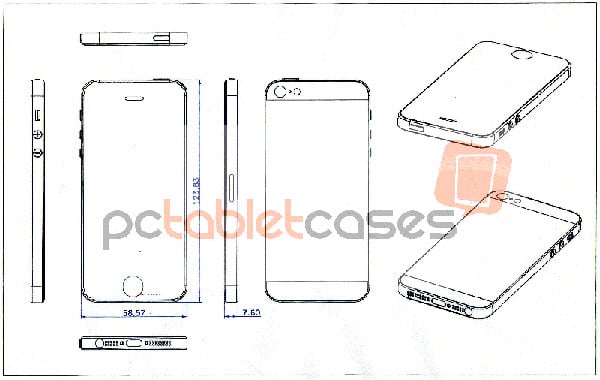 The iPhone 5 will likely launch in October, or perhaps a bit earlier. In addition to the changes to the outside of the phone, it's rumored to have 4G LTE capability. We've already seen a few hints at what Apple is planning for the next iPhone in iOS 6, but we can't wait to actually see the device. We hope it will blow us aways like the Foxconn CEO claims.