iPhone 5 Drop Test Video Tests iPhone 5 Case
While those of us in the U.S. are still waiting for FedEx and UPS to deliver the iPhone 5, Australian case maker Cygnett has already had their phones for a few hours. Cygnett used that time to film a drop test to demonstrate the protection of their WorkMate rugged iPhone 5 case.
To test the case Cygnett bought two brand new iPhone 5s and brought them into an alleyway to drop them on concrete. Cygentt dropped the first phone tested without a case and came out with a number of cracks, scuffs, and dents on the glass front and the metal shell.
Read: Best iPhone 5 Cases
The second iPhone 5, clad in a WorkMate case fared better. Watch the iPhone 5 drop test in the video below.
The WorkMate case protected the iPhone 5 from the drop, and the only markings on the phone when it emerged from the case were fingerprints from putting the iPhone 5 in the case.
To protect the iPhone 5 the WorkMate case uses a two-part construction. There's a soft silicon piece that covers the phone which has ridges to help absorb any shock. The second piece is a hard polycarbonate shell that's rubberized to give users an easy grip on their device.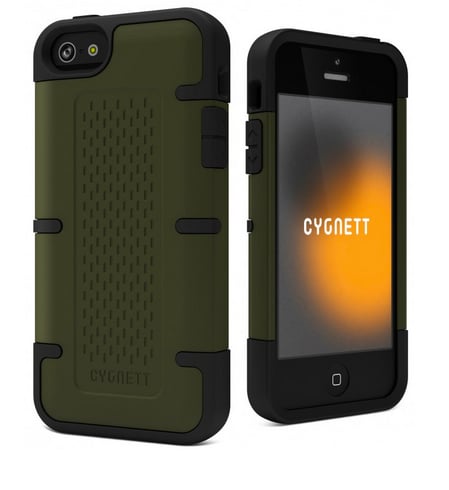 Cases aren't for everyone, but given the results of this video the WorkMate looks like a worthwhile investment for users who fear they'll break their phone by dropping it. The WorkMate is surprisingly thin for a case that provides such protection. It's currently available on Cygnett's website for $29.99.