iPhone 5 Features: What Could Be Missing
Apple is widely expected to release its next iPhone, presumed to be called the iPhone 5, sometime this fall. As with most Apple hardware, the device itself remains a relative mystery.
Thus far, the iPhone 5 has been rumored to have several things on board. A 4-inch display, something that seemed to be backed up by our exclusive engineering sample photos. A thin design. A new HD front-facing camera. 4G LTE data speeds. A quad-core processor. The list goes on.
But how about the features that won't be coming with the iPhone 5?
Read: iPhone 5 Features: What to Expect This Fall.
Well, we've already told you how everything we know about the iPhone 5 could be wrong but now it's time to delve into some of specific features that iPhone 5 could be missing when the iPhone 5 finally does touch down on shelves.
Quad-Core Processor
Apple has been rumored to be including a quad-core processor with the iPhone 5. This isn't anything new.
Apple was rumored to be putting a quad-core processor in the iPhone that turned out to be the iPhone 4S. Instead, the company put the same dual-core chip featured in the iPad 2 inside the iPhone.
With the new third-generation iPad, Apple introduced an updated version of the chip called the A5X. The A5X is also a dual-core chip but it features a quad-core graphics processor.
https://www.youtube.com/watch?v=4Rp-TTtpU0I&feature=player_embedded
The A5X could very well be the chip that Apple puts inside of the iPhone 5 instead of the rumored quad-core Exynos processor.
We know that Samsung has released a 4G LTE enabled phone in Korea that sports a quad-core processor. The iPhone 5 is rumored to have 4G LTE. And while it's possible that Apple might want to be the first in the U.S. to feature both technologies, Apple also likes its products to be stable, efficient  and provide great battery life, and it's unclear if it could provide that, at least at the moment, with a 4G LTE quad-core phone.
Remember, Apple waited a long time to get into the 4G LTE game and it could be waiting for the right time to launch a quad-core iPhone and from the looks of the landscape, that time might not be now.
Drastic Screen Resolution Change
We've heard a lot about the possibility of a 4-inch display coming with the iPhone 5 but we haven't heard much about the resolution that might be coming with the screen.
Apple's Retina Display is still one of the best in the business and it's possible that Apple will keep a similar resolution on its iPhone 5, even if it makes the screen larger.
Right now, the rumored resolution of the iPhone 5's display is 1,136 x 640 with 320 pixels per inch. So, there may be a change but that will be because of the screen size.
We've also heard that the display might incorporate IGZO technology from Sharp which could make for a brighter screen.
However, we have heard nothing that indicates that Apple will introduce an iPhone 5 display with resolution far beyond that of the current Retina Display and we don't expect the resolution to change drastically.
A Better Rear Camera
There has been some chatter about Apple making the rear camera of the iPhone 5 slimmer but there hasn't been much talk about improving the camera. And not that it needs to.
The rear camera on the iPhone 4S is arguably the best camera on the market and we wouldn't be surprised to see Apple install a similar camera inside the iPhone 5.
Apple is including at least one new camera feature with iOS 6 and it wouldn't be surprising to see the company offer some other software-based enhancements to an already stellar camera.
Some possible features could include:
Video and pictures at the same time
Burst mode
Remote view finder
Panorama mode
Nokia is putting pressure on Apple to up its game with its release of the Nokia 808 PureView and the technology's eventual arrival on Windows Phone devices will likely prompt Apple to make significant changes to its rear camera, it just might not do so with the camera on the iPhone 5.
NFC
Another feature that Apple has long been rumored to be installing in its iPhone is a Near-Field Communication chip, more commonly known as NFC.
An NFC chip would allow iPhone users to use their smartphone as a mobile payment device. Many Android phones have this feature and Microsoft will be introducing support with Windows Phone 8.
We have heard that iPhone 5 prototypes do have NFC chips on board and we've heard that the NFC chip could work in conjunction with Passbook, a new feature that Apple is rolling out with iOS 6.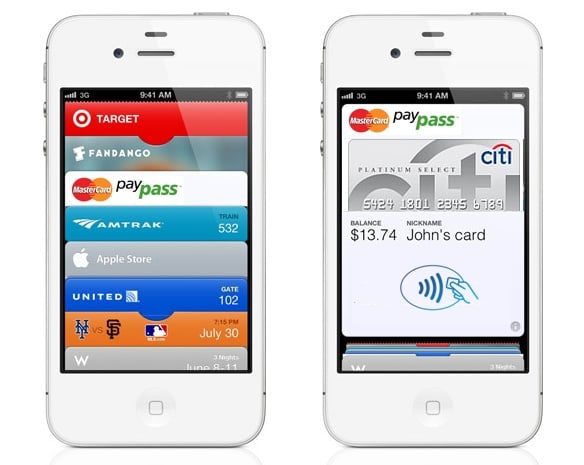 So that means it's possible that NFC could be the iPhone 5's unique feature, much in the same way Siri was with the iPhone 4S.
That doesn't guarantee that Apple will include NFC support on the iPhone 5 though.
We heard last year that the iPhone 4S would have NFC on board and it didn't. And, because services like Google Wallet have yet to make a significant impact in the United States. One of the reasons for that is that carriers like AT&T and Verizon block access to Google Wallet on their devices. Apple might encounter the same hurdle if it were to try and pair NFC with Passbook.
Additionally, NFC locations are still sparse in the U.S., something else that could lead to Apple passing on NFC with the iPhone 5.
7.99mm Design
Apple is rumored to be slimming down the iPhone 5, possibly to a size slimmer than 8mm. Unfortunately, our engineering sample photos didn't conclude whether this is the case or not which leaves open the possibility of the iPhone 5 only being slightly slimmer than the iPhone 4S.
Keep in mind, the iPhone 5 is rumored to be a 4G LTE device and Apple is going to want to make sure that the battery life is outstanding.
The new iPad is a little bit thicker than the iPad 2 because of this and the Motorola Droid RAZR MAXX, a 4G LTE Android smartphone with a massive battery, is thicker than its older sibling, the Motorola Droid RAZR, because of the battery.
Fortunately, we're only talking millimeters here and we don't expect the iPhone 5 to be any thicker than the iPhone 4S is.

This article may contain affiliate links. Click here for more details.