Galaxy S3 & iPhone 5 Deals Deliver up to $150 Off at Radio Shack
Starting today, Radio Shack is offering Sprint customers $150 off when purchasing a Samsung Galaxy S3, and $50 off for customers looking to buy the iPhone 4S or iPhone 5.
The deal on the Samsung Galaxy S3, as well as for the iPhone is available to any new Sprint subscriber when they sign up for a two-year service contract and a qualifying rate plan at their local participating Radio Shack location.
Though, it's soon be topped by the upcoming Galaxy S4, the Samsung Galaxy S3 previously managed to win over an independent panel of judges and come out on top as the at Best Smartphone of Mobile World Congress 2013. The smartphone also nabbed Samsung a Device Manufacturer of the Year award.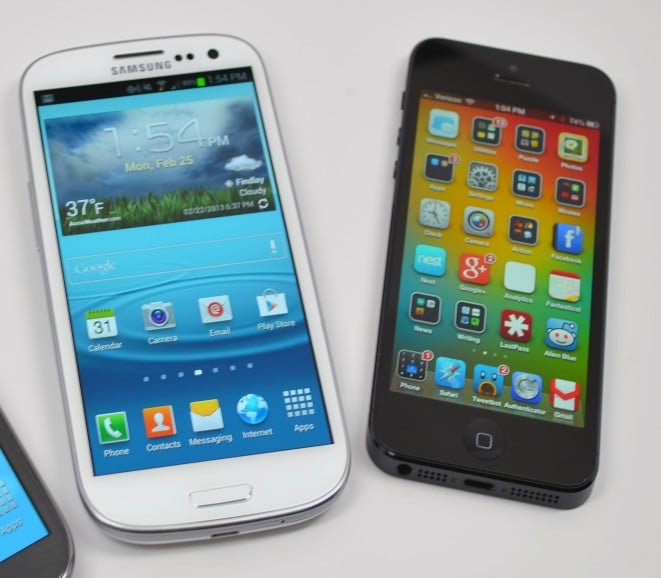 Read: Samsung Galaxy S3 Beats iPhone 5 as Best Smartphone of MWC 2013
The Galaxy S3 ships with a 4.8 Super AMOLED HD display with a resolution of 1280 x 720 pixels, a 1.5GHz dual-core Snapdragon S4 Processor, 8MP rear-facing camera, a 1.9MP front-facing camera, NFC support, and 2GB of RAM. Those who are on the fence about choosing to take Radio Shack up on its $150 off offer versus waiting it out for a Samsung Galaxy S 4 should consult our comprehensive breakdown of each device's specs.
Apple's iPhone 5 made its debut just this past September and features a 4 inch 1136 x 640 resolution "Retina" display, compatibility with Sprint's 4G LTE high-speed services, and an Apple A6 dual-core processor that's 2 times faster than the iPhone 4S. The device also features a 720P front-facing camera and 8 MP rear-facing camera with enhanced low light mode for taking pictures in dark settings.
Read: iPhone 5 Announced
The iPhone 4S features the dual-core A5 processor that made its way to the device from the iPad, 512 MB of RAM, an 8MP rear-facing camera and a VGA front-facing camera, and a 4.5 inch 640×960 resolution "Retina" display. Though it can't run some of the iPhone 5's newest features, the iPhone 4S can run Apple's latest mobile operating iOS 6, just as the iPhone 5 does.
Read: iPhone 4S Announced
Again, potential shoppers should check with their local Radio Shack locations for details on final availability. All price savings are for those signing up for a new two-year service agreement with Sprint, and can't be used by the carrier's current customers looking to simply upgrade their current contract, even if that contract has already expired.