iPhone 5 iOS 8.1.1 Review
At the beginning of the week, Apple finally rolled out its brand new iOS 8.1.1 update for iPhone, iPad and iPod touch. The company's new iOS 8 update is a bug fixer, aimed at squashing iOS 8 problems and improving performance. Over the past week, we've spent some quality time with Apple's new software and today we want to share our full iPhone 5 iOS 8.1.1 review.
Months ago, Apple rolled out its revamped operating system for iPhone and iPad, an operating system it dubbed iOS 8.0. iOS 8 is not the overhaul that was last year's iOS 7 update but it still brings some important new features to the table including improved notifications, Apple Pay, changes to iMessage and the Camera app, a new keyboard, and a whole lot more.
The update also delivered iOS 8 problems to iPhone and iPad users around the world and over the past few months, Apple's slowly chipped away at the issues plaguing its new software. First, it rolled out iOS 8.0.1, an update that fixed some issues but left the company red faced after cellular data and Touch ID blunders. Next, it pushed out iOS 8.0.2, a bug fixer that fixed the problems from iOS 8.0.1.
After that, the company released the iOS 8.1 update, an update that arrived with a number of fixes and Apple Pay but one that also delivered some new problems to iPhone and iPad users. So, it was only a matter of time before the company pushed out another iOS 8.1 update and on Monday, that update arrived in the form of iOS 8.1.1.
iOS 8.1.1 is not a big update, it comes with fixes and enhancements, but as iPhone and iPad users know, small updates can have a huge impact on the overall performance of a device. That's why we've been putting a tiny update through its paces over the past week and that's why we want to offer up our thoughts on this update after extensive use.
Today, we offer up our iOS 8.1.1 review for iPhone 5, the aging former flagship that's still in the hands of many people in the United States and around the world. This review will attempt to answer the question that we've received many times over in the past week: Is iOS 8.1.1 worth installing? Let's find out.
iPhone 5 iOS 8.1.1 Review
From Monday until today, I've spent a ton of time with iOS 8.1.1 on iPhone 5. Before getting into this detailed review and my impressions, I should note that mileage is going to vary from device to device, person to person.
That is to say, I probably don't have the same apps installed and there's a chance that I use Google Chrome, play more games, and use my home screen more than you do. So, consider this a general guide as you try to decide whether iOS 8.1.1 is worth installing on your iPhone 5.
Apps
I've been using the iPhone 5 for more than two years now and I've been through my fair share of app problems. But what I will say is that app developers and Apple itself really outdid themselves with the iOS 8 update. The experience hasn't been flawless but it's been nearly perfect and that's all you can ask for on a device that's now more than two years old.
Thanks to a series of bug fixes and iOS 8 compatibility updates, third-party applications have been performing at a high level on the iPhone 5. I haven't noticed any crashes or lock ups with iOS 8.1.1 on board and key apps like Facebook, Twitter, and Instagram, are all performing well. I've had a few Google Chrome crashes but that's probably not related to iOS 8 and iOS 8.1.1. I've had Google Chrome crashes for years.
As I've noted in my other iOS 8.1.1 reviews, it helps that the update spent several weeks inside the beta program. It gave Apple, and its developer partners, time to prepare for its public release. Of course, app issues and other iOS issues have a funny habit of creeping up when you least expect it so I'm not in the clear just yet.
If you do decide to install iOS 8.1.1 on the iPhone 5 and you do encounter problems with third-party applications, you should consider installing the latest bug fix updates. They will almost certainly help deliver a better experience on your iPhone 5. I have auto update turned on so that I never have to remember to install them. You probably want to flip that on right now before you forget.
iOS 8.1.1 Battery Life
Believe it or not, the iPhone 5's battery is still holding up more than two years after I first bought it. It's pretty incredible when you think about how many iOS updates its been through. And through those updates, I've yet to encounter any abnormal battery drain. I'm not sure if that's a testament to Apple's hardware, software, or my habits. Maybe all three.
On iOS 8.1.1, I'm still able to get about 8 hours of battery life with a mixture of Wi-Fi and LTE. More if I'm primarily using Wi-Fi. It's a full day of use, at least for me, and you can't ask for much more from a phone that's seen better days. I haven't noticed any abnormal battery drain, I haven't noticed any change in charging speed, and it still holds a good standby charge. My only complaint is that it didn't give the device a boost in battery life. That would have been nice of Apple after all of these years. Easier said than done, though.
If you're struggling with iOS battery life in any way, and I know iPhone 5 users were seeing battery life issues in iOS 8.1, I've cooked up some fixes that could help you overcome those struggles. If you decide to install iOS 8.1.1, it'd be wise to have those handy because there are a few things there that really will help you get the most out of your phone.
Wi-Fi, LTE & Bluetooth
Throughout the years, I've run into my fair share of Wi-Fi, Bluetooth and cellular data problems though none of them have been constant. It's always a blip here or there. iOS 8.1.1 is treating the iPhone 5 very well and I'm still able to pull down great Wi-Fi and AT&T LTE speeds as well as connect to my Bluetooth speakers. I haven't tested it in a car just yet though I didn't have problems in iOS 8.1.
As always, I've heard from several iPhone users that are dealing with Wi-Fi problems, cellular data problems, and or Bluetooth problems. If you do encounter these, in iOS 8.1.1 or something else, be sure to check out our list of possible fixes before throwing the device against the wall.
You also might want to consider upgrading your router if you're consistently having problems with Wi-Fi. Newer devices and new iOS updates have been known to present difficulties for those with older routers.
Bugs & Issues
While I saw some initial hiccups after installing iOS 8.0, landscape issues and such, iOS 8.1 has been very stable on the iPhone 5 in terms of bugs and random issues. This is going to sound crazy but I honestly haven't run into a single headache after using the iPhone 5, extensively, for an entire week with the update on board. It's odd and it leaves me worried about the future. iOS bugs do have a habit of showing up late so it's possible that I'll run into something a little later on this month.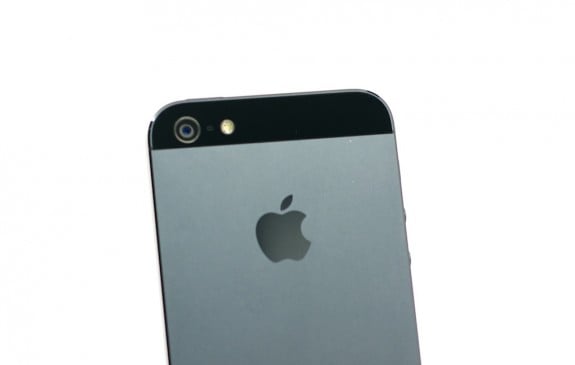 My experience doesn't mean that there aren't bugs on board, it just means that none have jumped out at me on my device. After a week, that's a good sign. If there are major bugs, I'm usually able to sniff them out after a few days or so. Again, if you're dealing with iOS 8 problems or if you decide to install iOS 8.1.1 on the iPhone 5, have a look at our potential fixes.
Speed
This is where everything falls apart. The iPhone 5 with iOS 7.1.2 on board was fast. The iPhone 5 with iOS 8.0 and iOS 8.0.2 on board wasn't as fast but the speed was tolerable. The iPhone 5 with iOS 8.1 or iOS 8.1.1 on board is not tolerable. While iOS 8.1.1 is stable from a bug standpoint, the software is just as sluggish as the iOS 8.1 update.
Here's what I mean by sluggish. I am constantly seeing delays with the transitions and animations of the operating system, even after I minimized them in the settings. It takes far too long for folders and apps to open and I've noticed slowdown and random freezing when simply moving about the home screen. I honestly don't know what happened but it's really soured the experience.
I'm going to test some remedies out over the next week or so and I hope that I find a cure. However, it may just be a sign of the times. The iPhone 5 is nearing its third birthday and performance starts to dip as devices get older. I'm optimistic about the future.
Is iOS 8.1.1 for iPhone 5 Worth Installing?
If you're already on iOS 8.1 and you're dealing with problems, I don't see any reason not to upgrade to iOS 8.1.1. It does come with bug fixes so there's a chance it could help rather than hurt your performance. The speed issues make it hard to recommend to those of you on iOS 8.0.2 or below, especially those of you on iOS 7.1.2 or lower.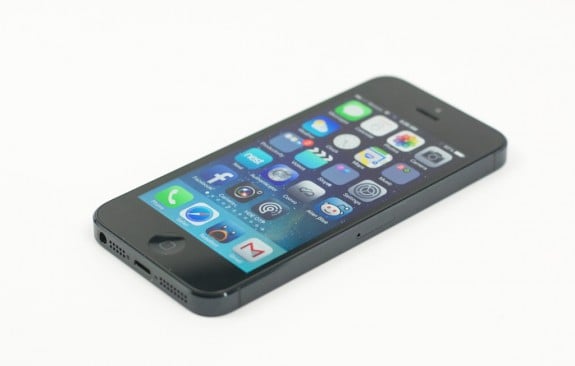 There's no way to go back to iOS 7 once you've made the move so you're probably going to want to wait a few days, or weeks, before making your decision. This is not a decision to rush into. So take your time, do some more research, and see where your head is at.

As an Amazon Associate I earn from qualifying purchases.