iOS 8 for iPhone 5: What to Expect
For the past two years, I've been using the iPhone 5 as my daily driver. I stuck with the device after the iOS 7 update last September and I've kept it at my side after Apple's iOS 7.1.2 problems started causing trouble. In just a few short days, the iOS 8 update should arrive for the iPhone 5. With that in mind, I want to take a look at what I expect from iOS 8 for iPhone 5.
Like many of you, I bought the iPhone 5 the second that it went on sale back in September of 2012. It was tough letting go of my trust iPhone 3GS, a device that would soon be getting iOS 6, but after three long years it was time for an upgrade. And boy, was the iPhone 5 the upgrade that I was looking for.
Instead of a plastic design, I was now in possession of a phone with a beautiful industrial metal design. Instead of a 3.5-inch non-Retina Display, I now had a 4-inch Retina Display at my fingertips. The iPhone 5 also same with a better camera, processor, and the 4G LTE data speeds that I had drooled over for years. The iPhone 5 and its iOS 6 software treated me well then and the iPhone 5 and the iOS 7.1.2 update are treating me pretty well nearly two years later.
Like many of you, I skipped the iPhone 5s. It's a solid phone, one of the best on the market, but the fingerprint sensor and the other hardware upgrades weren't enough to convince me to pay my ETF and upgrade. And like many of you iPhone users, I installed iOS 7 on day one.
It's an operating system that I've come to know, and enjoy over the past year. In particular, the iOS 7.1 update worked wonders on my iPhone 5. As I've noted many times in the past, the device has almost felt like a brand new iPhone. The update was that good and the iOS 7 update, I suppose, was that bad. Major iOS updates always seem to be, at least at the beginning.
I've run into my fair share of problems with iOS 7 though that was to be expected. Software updates, including iOS updates, are never perfect. Some are more stable than others but something always seems to pop up. And that's why I'm laser focused on the iOS 8 update, Apple's next iOS update, and one that's supposed to arrive sometime this month.
iOS 8, the update that Apple announced at WWDC in June, is rumored to be coming within the next two weeks. So, like many of you, I've had iOS 8 on the brain. Here, I want to take a look at what I expect from the iOS 8 update for the iPhone 5. These predictions are based on years of using the iPhone, iOS 8 rumors, and just plain old gut feelings.
iOS 8 Release Date
First things first. Expect the iOS 8 release date for the iPhone 5 to be announced on stage tomorrow during the iPhone 6 launch event. iOS updates are always shown off on stage with the new iPhone and we always see Apple deliver a concrete release date for owners of older devices.
The iPhone 5 iOS 8 release date should mirror other iOS 8 release dates. That's because there should only be one. Unlike Android software releases, Apple releases all of its iOS updates on the same day at the same time. No waiting involved.
Apple's iOS 8 release date is still not known but if it sticks to the usual formula, I expect to see it arrive next week, perhaps on Wednesday the 17th. That's two days before the supposed iPhone 6 release date and fits in nicely with Apple's transition from beta to Gold Master to the final public release. That's not set in stone but expect the iOS 8 release this month.
Install Issues
I expect iPhone 5 users to run into installation issues. We almost always see pandemonium on iOS release day where Apple's servers melt due to millions of simultaneous downloads. It's one of the drawbacks of Apple's iOS release policy and a price that iPhone and iPad owners downloading on day one must learn to live with.
If you don't want to deal with Apple-related installation issues, I highly suggest avoiding the iOS 8 update for iPhone 5 when it arrives. Wait a few hours, even a day, and you probably won't run into any server issues.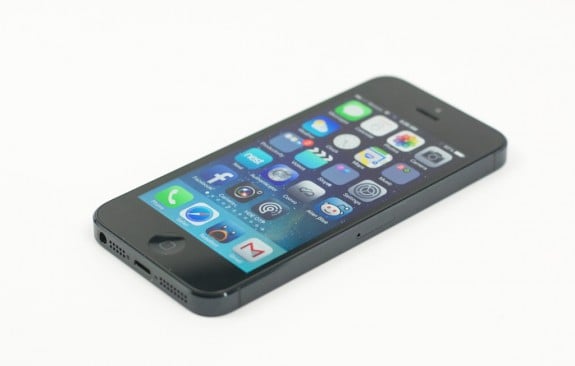 I also expect to hear complaints from 16GB iPhone 5 users that simply haven't done their homework. Remember, if you're going to be installing iOS 8 Over-the-Air through the device's Settings, you're going to need GB's of available space. If you don't want to delete anything, you're going to have to install iOS 8 through iTunes.
For many of you, that won't be a problem. For those of you that are without a computer, you're going to have to delete files to be able to install it.
Battery Life Problems
iOS 8 battery life problems are inevitable. Battery life issues pop up after every single iOS update. We saw complaints after the arrival of the 20MB iOS 7.1.2 update several weeks ago and we saw them pop up for iOS 7.0 back in September. We always, always see complaints about iOS battery life and we're expect them to roll out in full force after iOS 8.
There's a chance that it could be a screw up on Apple's part. When it released iOS 6.1 back in early 2013, that update delivered a nasty Exchange bug that caused massive battery drain for thousands of iPhone users. That isn't typical. Typically, iOS battery life complaints are isolated and most users experience little to no change after installing a major or minor update.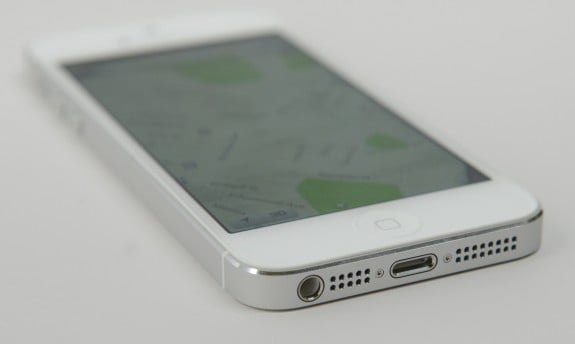 I expect iOS 8 to bring bad iOS battery life to some iPhone users but not everyone. This is an update that's been in the beta process for quite sometime, something that should help with overall stability. iOS 6.1 was an extremely rare case and Apple has a pretty solid track record when it comes to eliminating major issues like widespread battery drain.
If you're worried about iOS 8 battery life, either because you have good battery life right now or because you've run into problems in the past, I highly recommend being proactive in the days leading up to its release.
In an effort to stave off bad battery life, I highly recommend taking a look at our battery life tips. They aren't going to work for everyone but they should help prepare you for the iOS 8 release later this year.
Apps Behaving Badly
I used to dread new iOS updates. Not because I hate new features and design tweaks but because apps used to break. Crashes, lock ups, and more used to be very prevalent. That's not really the case anymore.
The transitions from iOS 6 to iOS 6.1 and iOS 7 to iOS 7.1 were pretty flawless. Sure, I've run into a few anomalies in my two years with the iPhone 5 but for the most part, apps have been pretty trustworthy. I'm expecting the transition from iOS 7 to iOS 8 to be solid as well.
Big developers like Netflix and Facebook now offer frequent updates to their apps. And its these big developers that tend to make smooth transitions from one big update to the next. They're prepared.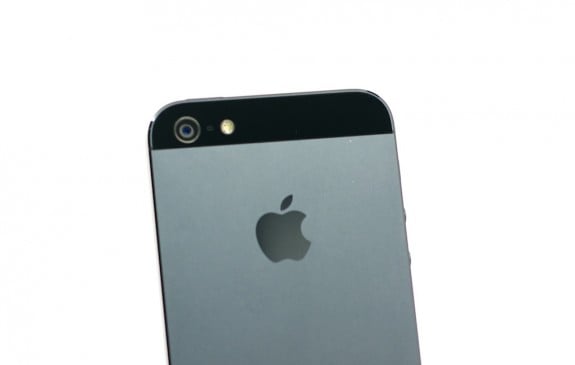 If we do see some major issues with applications after the iOS 8 update, I'd expect them to be from more obscure third-party applications with lesser support. Some developers are slow moving, due to workload or cost or whatever, and its those apps that could suffer after the arrival of iOS 8.
It's also going to take some effort on your part. Make sure that your applications are updated with the latest bug fixes and features before installing iOS 8. If you're forgetful, turn on auto updates. This will ensure that you never miss a bug fix for your favorite applications.
Overall, I expect most apps to work well on the iPhone 5.
Quick iOS 8 Bug Fix Updates
If the iOS 8 update for iPhone 5 does bring some major problems, expect Apple to deliver a quick iOS 8.0.1 or iOS 8.0.2 update. We almost always see the company roll out an iOS 8.0.x update in the weeks after the initial release in an effort to squash initial bugs.
No Need to Install on Day One
iOS 8 looks like a great update for the iPhone 5. The new camera features, iMessage features and more should help to prolong the iPhone 5's life. It's going to be a tempting download but it's not one that you need to download on the first day of availability.
You shouldn't feel any pressure to install on the iOS 8 release date. Don't expect the iOS 8 update to go anywhere. It will be around for awhile after its initial release. In other words, if there are some problems, you can hold off and install at a later date.
Let people like me dig in and figure things out for you before installing. That way, if there are apps or battery drain, you'll know about them before installing the iOS 8 update.

This article may contain affiliate links. Click here for more details.