iPhone 5: Now Finally Shipping Without Delays!
Three months after the phone's launch the iPhone 5 is finally listed as "in stock" on Apple's website.
For the first time since release anyone can order an iPhone 5 through Apple's website and not have to wait a week for Apple to ship the phone. Now Apple will ship new orders as soon as possible, likely within one day of purchase. That only applies to users who want to buy the iPhone 5 attached to a carrier, however.
Anyone who wants to buy an unlocked iPhone 5 from Apple will still have to wait at least 1-3 business days for their new phone to ship. That's not a long wait, however, especially compared to the weeks many people who bought the iPhone 5 in the past month had to wait.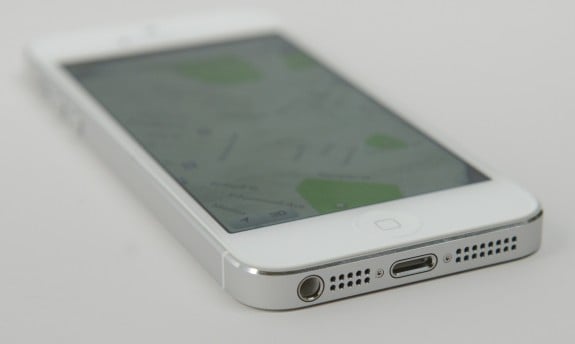 Apple also has stock of the iPhone 5 available in many stores. Potential buyers should only have to walk into an Apple store and ask for an iPhone 5 on the carrier of their choice to buy one. Stores may run low on each model, but it's likely that shoppers won't have to wait for their preferred carrier, color, or storage option in stores, either.
Anyone looking to buy the iPhone 5 in the U.S. may want to look at stores other than Apple despite the new shipping times. Store like Best Buy and Target currently offer discounts on the phone of up to $50 off.
With the new shipping times Apple's issues with keeping the iPhone 5 in stock are finally resolved, just in time for the holidays. Previously even the CEO of Foxconn admitted the factory had trouble keeping up with demand.
It's not clear if Apple will have shortages of iPhones in countries like China and South Korea where the phone will release this month. An initial shortage seems likely, but Apple wouldn't release the iPhone 5 in those countries if it didn't think it could satisfy much of the demand.
In addition to the new shipping times Apple also recently lifted the limits on the number of iPhones that users can buy at a time and in their lifetime.