iPhone 5 Power Button Problem Results in Free Replacements
iPhone 5 owners who are having issues with the power button on their device can now get it replaced for free after Apple discovered a manufacturing flaw in a batch of iPhone 5 units. The company launched the iPhone 5 sleep/wake button replacement program and says that iPhone 5 models manufactured through March 2013 may be affected.
Because of this, Apple will replace the power button, free of charge, on iPhone 5 models that are having this problem, and also that have a "qualifying serial number." You can find out if your iPhone 5 qualifies by clicking on the link above and entering in the device's serial number.
The problem occurs when users activate the power button, but nothing happens. This poses a bit of an inconvenience, as users can no longer turn off the screen of their device or even power it down — with only the battery to determine when that happens.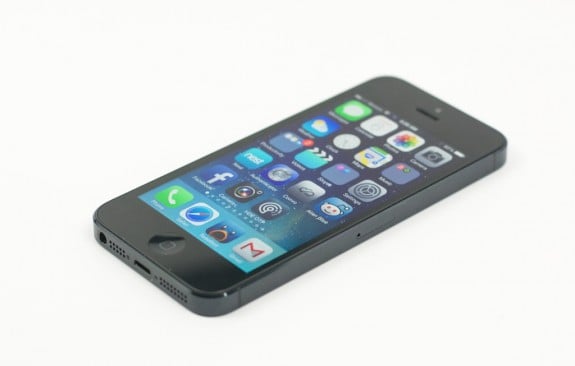 This issue has been prevalent ever since the launch of the iPhone 5 back in 2012, with users taking to Reddit and Apple's own support forums to voice their concerns. Users have reported that older iPhone models are also suffering from the same issue, including the iPhone 4, but Apple is unfortunately unwilling to support its older hardware.
How to Get a Replacement
To get the power button replaced on your iPhone 5 for free, either bring it into an Apple Store or mail it to a repair center. Apple will give you a 16GB iPhone 5 loaner if you bring your faulty one into an Apple Store, but you're on your own if you decide to mail it in. Just be aware that you'll be without it for up to a week, and that doesn't include shipping time if you decide to mail yours in (shipping is free, though, both ways).
Also be aware that Apple will update your iPhone 5 to the latest version of iOS 7 once its done with the repair, so if your iPhone 5 is jailbroken, prepare to lose it once you get your device back in your hands. This also means that if your iPhone 5 is still running iOS 6, Apple says it will update it to iOS 7, which might be annoying if you were purposely avoiding iOS 7.
If you already paid to have your iPhone 5 sleep button replaced in the past, you can get a refund for the repair costs.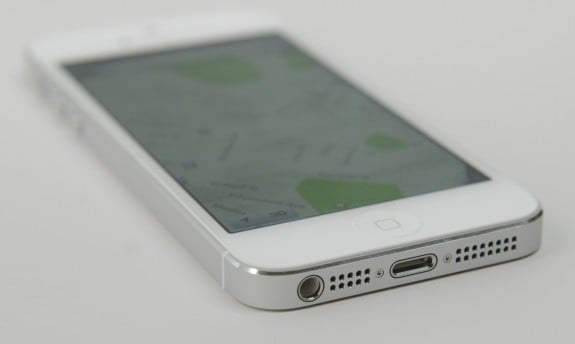 Furthermore, if your iPhone 5 has "any damage such as a cracked screen which impairs the replacement of the sleep/wake button, that issue will need to be resolved prior to the sleep/wake button replacement." Luckily, Apple isn't shutting out those who have other issues, but you'll just need to get those fixed first before you submit your iPhone 5 to the power button replacement program.
Can I Replace the Button Myself?
While you can let Apple handle everything for free, dealing with the company and having to go without your main device for almost a week just isn't in the cards for some users. That's where DIY (Do It Yourself) comes into play.
Most people probably don't feel comfortable enough to replace the power button themselves, but if you're feeling up to the task and willing to take a risk, iFixit has a guide that shows you how to replace the power button on the iPhone 5.
https://youtu.be/2G0XZrAVrFA
Take note, that the task is fairly difficult and it's not as easy as just opening up your iPhone and replacing the power button. You have to disassemble a ton of parts just to get to the power button, mostly because Apple has their hardware locked down and the company makes its products difficult to repair — not because they don't want people messing with the insides, but because of different design elements and making the phone as thin as possible.
You'll also need some specialty tools, like a pentalobe screwdriver, some plastic spudgers (which are used to pry open the iPhone 5 assembly), and a suction cup to help carefully take off the touch screen. Of course, iFixit sells a kit that you can buy, so it's fairly easy to get a hold of all the tools you need (and it will cost you money), but just be aware that it will difficult repair if you've never pried open an iPhone before.
DIY or Send to Apple?
It really depends on your expertise with iPhone repair and whether or not you want to wait a week for your iPhone 5 to get repaired. If you repair it yourself, you'll obviously have the job done in just a couple of hours.
However, if you're not feeling comfortable with cracking open your iPhone, you may as well just go ahead and let Apple handle it, by either taking it to your nearest Apple Store or mailing it in. Again, it'll take about a week (maybe as short as four days), but you'll finally have a fully-working iPhone 5 back in your hands.