iPhone 5 Pre-orders Sold Out Globally at Apple for Release Day Delivery
Apple will still take your money, but anyone hoping to see the FedEx delivery man show up on September 21st with an iPhone 5 in hand is out of luck.
After a somewhat smooth iPhone 5 pre-order process online, initial iPhone 5 pre-orders are sold out for release day delivery across the globe.
Read: How to Make Sure You Get an iPhone 5 On Release Day
In the U.S., shoppers will need to head in store, or be willing to wait 2 weeks for delivery of the iPhone 5. This applies to all capacities and all colors. Sprint, Verizon and AT&T are all without stock for online pre-orders.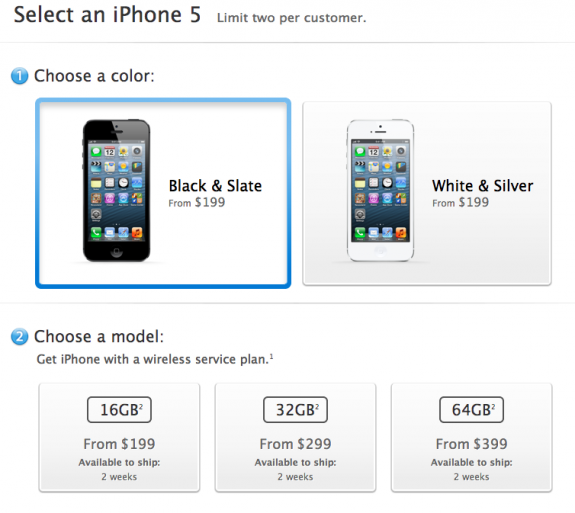 In Germany, the first batch is also sold out across the board as well, with pre-order delivery pushed out to 2-3 weeks. This isn't surprising, and is likely to happen in the U.S. by the end of the day.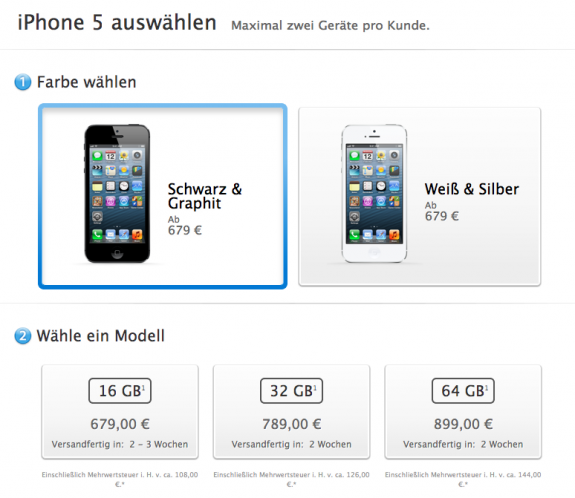 In the UK, iPhone 5 pre-orders are sold out, with delivery at 2 weeks for the 16GB model, and 2-3 weeks for the 64GB iPhone 5. The wait times for the white 64GB model are slightly better, at 2 weeks.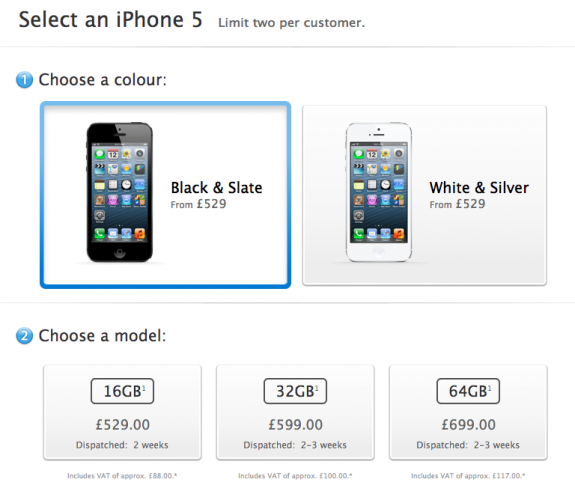 In Canada, the wait for the iPhone 5 is also at 2 weeks for all models, with signs it could slip to 3 weeks like other countries.
Australia fairs no better with 2 week waits for the black iPhone 5 in all capacities. The White iPhone 5 is listed with delivery between September 21 and September 27th, but there is no promise of a release date delivery.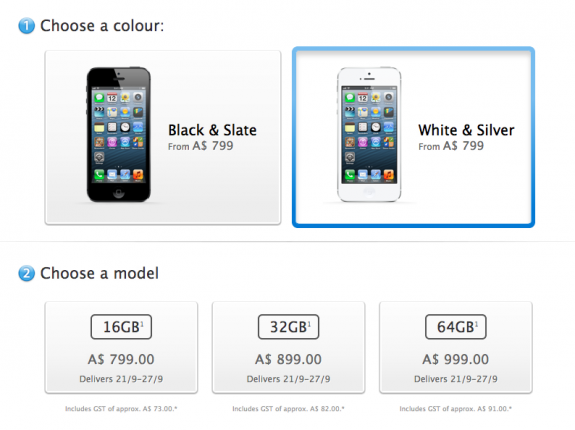 In France, iPhone 5 shoppers are also greeted with a 2-3 week wait for the iPhone 5, This is for both white and black iPhone 5 models in every capacity.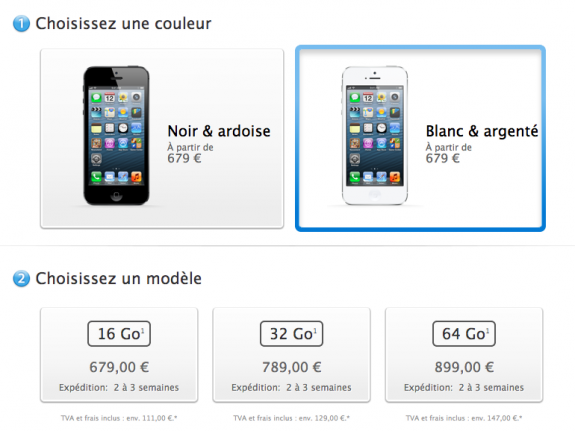 Uses in Hong Kong and Japan, cannot pre-order the iPhone 5, so they will need to head in store on the 21st.
Read: Where to Pre-order the iPhone 5
For anyone that missed out on the iPhone 5 pre-order in the U.S., Best Buy is offering in store iPhone 5 pre-orders when local stores open today. This requires a $50 deposit in the form of a gift card, and it does not guarantee an iPhone 5 on release date, merely holds a place in line. If Best Buy doesn't receive enough iPhones, you will go home empty-handed.